A final farewell from where it all began
- Wits University
Wits will host Johnny Clegg's final performance in 2018 in a revival of the 1971 Free People's Concert.
World-renowned musician Johnny Clegg will return to his alma mater next year for a final farewell concert at Wits University where his celebrated career kicked off nearly 50 years ago.
Talks between Wits and the legendary musician are at an advanced stage and it is envisioned that the performance next year will revive the non-racial Free People's Concert held for the first time at Wits in 1971.
Clegg, then a first year student in Social Anthropology, and his music partner, Sipho Mchunu, were part of the line-up of this folk festival, reminiscent of the 1960s Woodstock counterculture. A platform for interracial bands and audiences, the Free People's Concert showed what a non-racial, free South African could look like, and also celebrated the country's rich local musical offering and talent.
"Sipho and I performed at the Free People's Concert circa 1971. Our Zulu dancing team also performed there. At one level it was an exuberant and innocent event, as artists spoke and performed from stage. At another level it was a unique event, in that many of the singer/songwriters who performed there also challenged the status quo and were given a unifying platform at a time when the national cultural environment emphasised separation and exclusion," Clegg recalls in the latest edition of Wits Review, Wits' award-winning alumni magazine.
Read more about the Free People's Concert in the latest edition of the Wits Review available online now. More details of the 2018 penultimate concert will be announced in due course.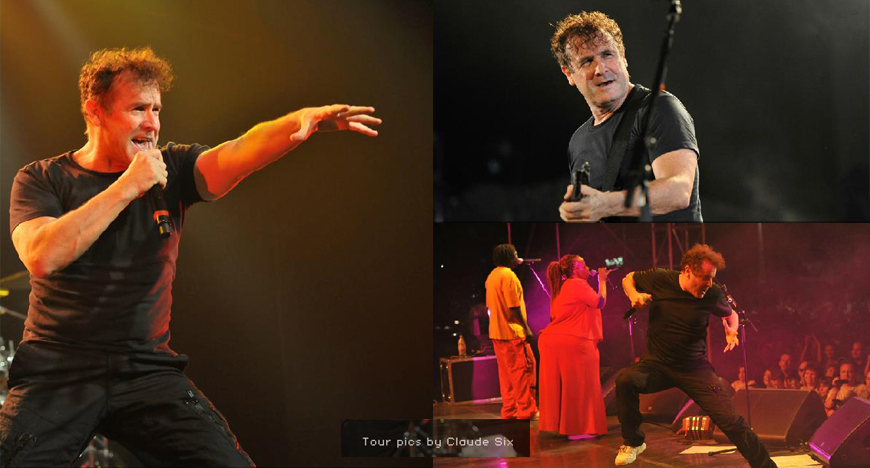 Clegg is currently touring the world with his Final Journey World Tour that represents the peak of a career that has combined near matchless music success with sustained - and significant - social, political and cultural impact.
His recorded output as part of the music groups Juluka and Savuka, and as a solo artist has earned him millions of record sales, countless awards and nominations (including a Grammy nomination) and multiple international releases. He pioneered the combination of Western and African musical styles, which revolutionised South African music.
Clegg's immense contributions go beyond the music. After earning his BA and BA Hons (1977) at Wits, Clegg joined the Social Anthropology Department and pursued an academic career for four years, lecturing at Wits and the University of Natal, and writing several seminal scholarly papers on Zulu music and dance.
He became a major force in independent music production finding and sponsoring new local talent. He frequently supported Wits Anthropology through guest seminars and solo performances at student benefit events.
Clegg's life and productions illustrate the multiculturalism and social integration envisaged in the South African Constitution and in 2007 Wits conferred on him its highest honour, the degree of Doctor of Music honoris causa.