WJP journalist honoured
- Wits University
Wits Justice Project's Carolyn Raphaely receives honorable mention in coveted 2017 WJP Anthony Lewis Prize.
The award for "exceptional rule of law journalism" was announced during World Justice Forum V held in The Hague, Netherlands, this week. The Forum is the annual premier international event of the World Justice Project® (WJP), an independent, multidisciplinary organisation working to advance the rule of law worldwide.
The Anthony Lewis Prize was created to acknowledge journalists from around the world who have contributed to increased awareness and understanding of the foundational importance of the rule of law. This year's winner was the Center for Investigative Journalism of Serbia (CINS).
Raphaely was among five journalists who received an honorable mention in recognition of their extraordinary reporting on rule of law.
Competition judge Martha Mendoza of the Associated Press wrote of the nominees, "I'm stunned by the courage and profound commitment of these reporters — their stories, often told in obscurity, are shining lights of justice and transparency in incredibly obscure and dangerous places."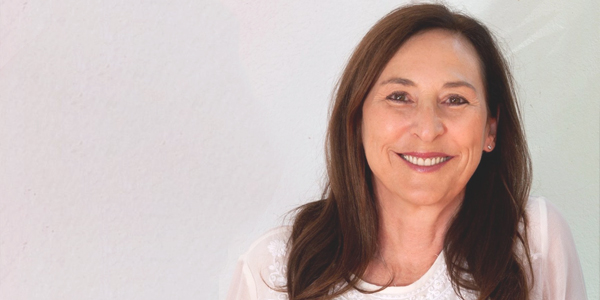 Raphaely is a senior journalist at the Wits Justice Project is a programme of the Journalism Department that uses the power of investigative journalism to cover miscarriages of justice whilst utilising the media environment to educate and raise public awareness on extensive and systemic problems in the criminal justice system.
About Carolyn Raphaely
With a psychology and drama degree, a Masters in City and Regional Planning, stints as associate editor of the Financial Mail, features editor of Finance Week, Johannesburg bureau chief of Cosmopolitan magazine and communications manager of Conservation Corporation Africa under her belt, she brings a maverick approach to the Wits Justice Project. Raphaely cut her journalistic teeth exposing the pitiful conditions experienced by migrant workers living in employer-provided housing in the Western Cape. Subsequently, she's written extensively about socio-political, human rights and lifestyle issues, housing, business and the environment.
She's also written about travel, décor, design and architecture as a freelancer and spent lengthy periods in some of Africa's most wild and wonderful places. Right now, she's obsessed with righting wrongs in SA's justice system by drawing attention to the mostly ignored plight of people behind bars. Raphaely was named print Legal Journalist of the Year by Webber Wentzel in 2011 and runner up in 2012 and 2015. She was Standard Bank Sikuvile Journalism Award finalist in 2013 and 2014.