Wits hopes to impress in Varsity Football
- Tshepiso Mametela
Wits hopes to rise to the top of this tournament before some players join the national team at the world student games.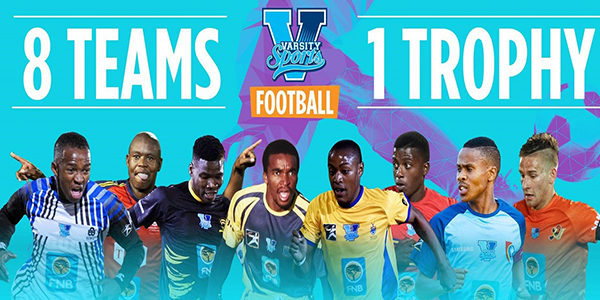 Wits seeks to make up for their blushes after missing the bus at last year's Varsity Football tournament, when the 2017 edition of the inter-varsity crown jewel event kicks-off on Thursday, 27 July 2017.
Wits finished joint-bottom alongside the UFH with four points from seven games – a blemish which football sports officer at Wits, Montsho Matlala, said the team would look to avoid this year. The team's opening assignments will be away to UWC and NWU on 27 July and 3 August, respectively, before returning home for a bout with CUT on 10 August.
The team will enjoy another home game with cross-town rivals and 2016 losing finalists, UJ on 17 August, before a tough encounter against former Varsity Football champions, UP Tuks for a fifth round tie on 24 August. Round six will see the team tackle current USSA men's A section champions TUT in a tough home encounter on 4 September, before concluding matters against UFH at the Wits Stadium on 7 September.
"Looking at the tournament this year, the first objective is not to finish last," said Matlala, who heads out with the South African team for the Taipei 2017 Summer Universiade on 13 August. "The most important games will be the first three games before we lose four players and myself to represent the national team at the world student games."
Gift Baloyi (BSc Eng: Civil), Tshirelesto Motsogi (BSc Eng:Metallurgy), Mahle Mtabane (BA Honours: Media) and Kaizer Maphanga (BA Law) will all don national team colours before returning for the last two Varsity Football group stage encounters. "The objective will be to get nine points from the first three games so that when we do leave, the team has a good base from which to work," added Matlala.
"The games against UJ and Tuks are big games, but we feel like the team should be able to handle those two games [especially] Tuks, who will also be losing some players to the national team.
"It's not easy being Wits Football; being the underdogs, but then again, we were the underdogs at USSA but managed to beat the eventual champions, TUT [in a group match]."