Woman of stature
- Wits University
Shakira Choonara, a PhD Research Fellow in the School of Public Health, has been named Woman of the Year in Healthcare.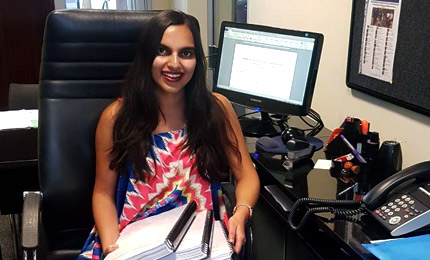 This category is part of annual Woman of Stature Awards initiative that aims to inspire and empower women from a variety of backgrounds and endeavours while also raising awareness and funds for charity.
Choonara beat a distinguished list of academic and medical professionals and was recognised for her advocacy and commitment to improve health systems and access to health care.
Her accolades include being named a European Union Development Days Young Leader for Health in 2015 and being selected as an Emerging Voice for Global Health in 2014.
She has also been featured on the Girls Globe for the 2017 International Women's Day and has participated in a number of prestigious leadership programmes including the Ahmed Kathrada Foundation's Youth Leadership Programme.
Her research interests include health systems and policy research, persons with disabilities, political systems and gender related issues. She is a PhD research fellow in the School of Public Health's Centre for Health Policy in the Faculty of Health Sciences.