Three wins for Wits University Press
- Wits University Press
The works scooped top positions in their categories at the Humanities and Social Sciences Book Awards.
The Wits Press winning works are: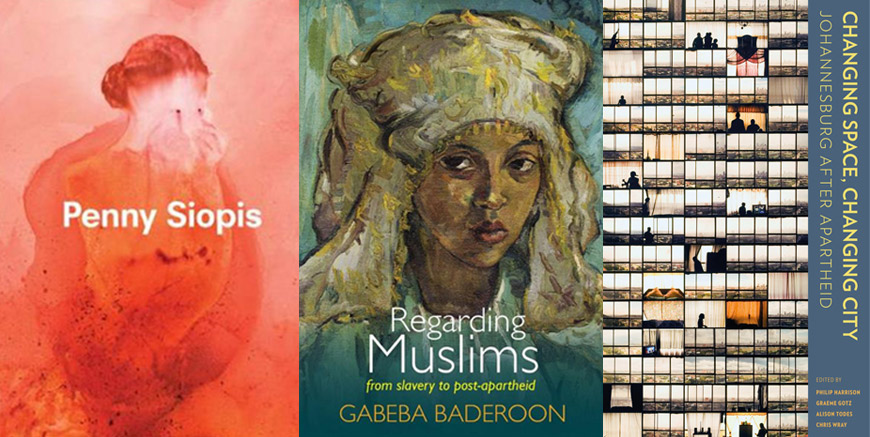 Held in Parktown, Johannesburg, on Wednesday, 29 March 2017, the annual National Institute for the Humanities and Social Sciences' (NIHSS) Annual Book, Creative Collection, and Digital Contribution Awards are open to all academics, curators and artists who are based at participating South African universities working to advance the Humanities and Social Sciences (HSS).
A key aim of the annual awards is to give special recognition and celebrate outstanding, innovative and socially responsive works that enhance and advance post-apartheid and post-colonial forms of scholarship, creative and digital humanities productions.
Wits Press publisher, Veronica Klipp said she is pleased that South African scholarly publishing is receiving recognition through these awards. Apart from contributing to research and scholarship in the humanities and social sciences, it also stimulates public debate on a number of important issues and creates new forms of democratic spaces.
The other Wits University Press books that were finalists for these awards were Susan Booysen's Dominance & Decline: The ANC in the Time of Zuma; and Beadwork, Art and the Body – Dilo tse Dintsha/Abundance, edited by Anitra Nettleton.
More awards
Michael Neocosmos' Thinking Freedom in Africa: Toward a theory of emancipatory politics, published by Wits University Press in 2016, has been awarded the 2017 Frantz Fanon Outstanding Book Award.
The Frantz Fanon Prize is awarded annually by the Caribbean Philosophical Association in recognition of works in or of special interest to Caribbean thought.
Klipp said she is delighted about the recognition that the book is receiving as it highlights African thought on an emancipatory politics. Political theorist and author of What Fanon Said, Lewis R. Gordon, said Thinking Freedom "is a genuine political treatise: nuanced, erudite, creative, committed and nothing less than a classic of political thought."