Wits students vying for national title
- Wits University
Wits students are in the seat of Parliament to defend their ideas on how the budget can best resolve our challenges.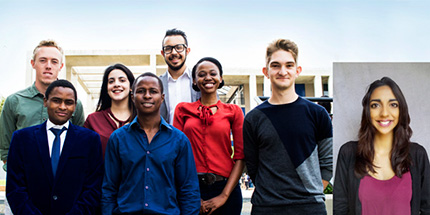 The winners of the prestigious Nedbank Old Mutual Budget Speech Competition will be announced this Wednesday, at a banquet following the 2017 Budget Speech by the Minister of Finance.
Wits University once again leads with the highest number of finalists in this national challenge offering generous cash prizes and opportunities to budding economists.
Students from the Wits School of Economic and Business Sciences have managed to secure eight out of the 20 positions while the second closest university has four finalists. The group is currently in Cape Town along with their counterparts where they will defend their essays and ideas to a panel of esteemed judges drawn from key sectors of society. All finalists will be in Parliament when the Finance Minister Pravin Gordhan delivers the much awaited national budget.
Wits finalists
Undergraduate category: Dylan Barry, Ntokozo Buthelezi, Lamis Essop and Raphael Garanchu.
Postgraduate category: Ramilane Mohlakoane, Junita Henry, Michele Capazario and Jason Bell.
Read - Witsies just keep winning