Engineer-cum-Facilities Manager occupies Chief Operations post
- Wits University
Fana Sibanyoni holds a position rarely found in South African universities but the time for which has come, given the winds of change in the sector.
Sibanyoni is Wits' first Chief Operations Officer (COO) and will oversee departments that are instrumental to the University's upward trajectory.
As part of the Senior Executive Team and reporting directly to the Vice-Chancellor, the COO will provide strategic leadership to portfolios that are the backbone of the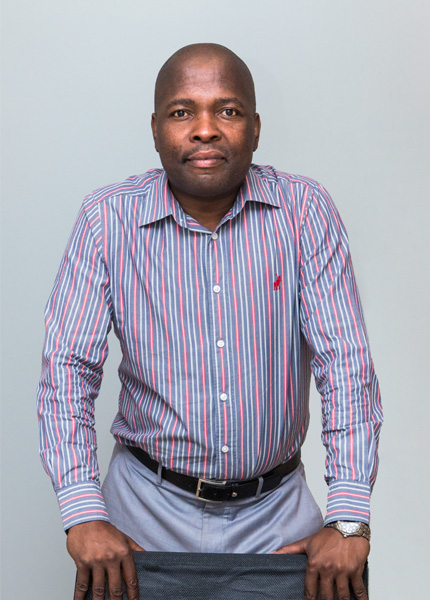 University and enable it to achieve academic and research excellence. These portfolios include: Computer and Networking Services (CNS); Business Intelligence Services (BIS); Property and Infrastructure Management Development (PIMD); Campus Planning and Development; and Campus Control.
Sibanyoni has more than the necessary skills for this enormous portfolio – he is a mechanical engineer-cum-facilities manager.
"Many CEOs and business owners are engineers," he says. "Engineering prepares you in logical thinking. You are able to solve complex scenarios, and it equips you with analytical skills."
Sibanyoni was Born on a farm in Mpumalanga. He holds a BSc in Mechanical Engineering from the former University of Natal, an MBA from the University of Cape Town, and he completed the highly challenging International Executive Development Programme at the Wits Business School.
Prior to joining Wits, he was National Head of Facilities Management at Growthpoint Properties responsible for capital budgets over R1 billion per annum. This was preceded by executive roles at ABSA and Telkom. As an engineer he has worked for Sasol, Sentrachem, Hulett Sugar Limited and the Airports Company South Africa.
Sibanyoni believes that Wits is his destiny – despite fate twice delaying his joining the Wits community. The first time, his bursary placed him at the University of Natal and the second time, he was involved in a horrific car accident just days before his panel presentation at Wits for the COO position.
His presence at Wits today, despite the accident and the tumultuous timing of his arrival is testament to his commitment. He is undeterred by student protests for structural change and demands for free education.
"The protests are viewed as negative but they have created a framework for people to engage. It has brought a number of players in the University together. I am hoping to use that platform to engage and collaborate," he says.
The priority for the COO and the University is stability and to capacitate Computer and Network Services (CNS) as it embarks on the R500 million upgrade of the University's ICT infrastructure. This project was postponed in 2015 due to funds being diverted to support the shortfall created by a zero percent increase in fees this year.
"For Wits to achieve its 2022 vision of providing blended e-learning, it needs to upgrade its ICT infrastructure. Wi-fi facilities are key to today's learning and we need to have state-of-the-art facilities throughout our campuses so that people are able to do their learning easily," explains Sibanyoni.
Apart from installing the right infrastructure, Sibanyoni needs to make sure that he has the right people in CNS to fulfil the needs of a changing and tech-savvy university.
The University is currently recruiting a Chief Information Officer to head CNS. This is the first step in stabilising CNS.
Sibanyoni's next priority is supporting PIMD in undertaking critical maintenance backlogs to ensure that the University's property, one of its most valuable assets, does not collapse.
The third and most talked about is the insourcing of contract workers who perform continuous services for the Wits community.
Sibanyoni's vision for his office is to "achieve service excellence, and support and enable the University's academic project to achieve the desired academic objectives."
He is a firm believer in the importance of affiliating to professional associations and contributing to industry.
He is a member of numerous industry bodies including the Institute of Directors Southern Africa, the South African Facilities Management Association, the South African Property Owners Association, the Black Management Forum, the National Society for Black Engineers, and the Institute of Certificated Mechanical and Electrical Engineers, amongst others.