Wits' optics research among best in 2017
- Wits University
Research into optics and photonics by Wits physicists has been highlighted as some of the most influential in 2017.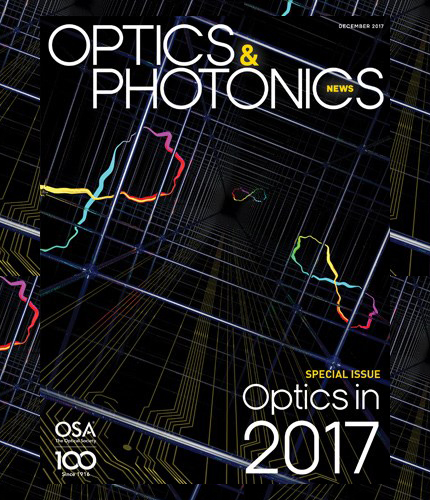 The Optical Society of America (OSA), the leading international society for the field of optics, has named research into light and quantum communications by Professor Andrew Forbes and his team at Wits' Structured Light Laboratory as one of the 30 most exciting peer-reviewed optics research to have emerged over the past 12 months.
The top research has been published in a special issue of OSA's monthly news magazine, Optics & Photonics News.
OSA says a panel of editors reviewed 125 research summaries from scientists from around the world and selected 30 that they felt most 'clearly communicated breakthroughs of interest to the optics community', among them Forbes' article, titled: Blurring the Classical-Quantum Divide.
Forbes and his team published this research earlier this year in Nature Physics, in a paper titled: Characterising quantum channels with non-separable states of classical light.
The research shows that sometimes Nature cannot tell the difference between the quantum and the classical (or real) worlds, and that a grey area does exist between the two worlds called classical entanglement. This has exciting implications for fast and secure data transfer in the future and will aid technological advances that seek to establish more secure quantum communication links over long distances.
About the Optical Society of America (OSA)
Founded in 1916, the Optical Society (OSA) is the leading professional organization for scientists, engineers, students and business leaders who fuel discoveries, shape real-life applications and accelerate achievements in the science of light. Through world-renowned publications, meetings and membership initiatives, OSA provides quality research, inspired interactions and dedicated resources for its extensive global network of optics and photonics experts.