South Africa needs more spectrum now
- Wits University
Wits, UJ, government and the telecoms sector join forces to close the digital divide.
When Covid-19 took hold of South Africa in 2020, traffic across mobile networks doubled. The communications regulator, Icasa, assigned emergency, but temporary spectrum to telecommunications operators to cope with the increased network demand.
For the higher education sector, this additional spectrum - the range of frequencies used for wireless communications – pulled back the curtain and revealed what a just and equitable society could look like: successful licensees created zero-rated virtual classrooms, with poorer university students able to access free data to complete their studies.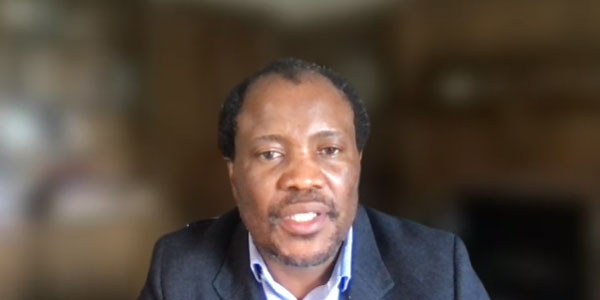 Addressing these issues in an inaugural webinar, titled: The Impact of Spectrum on Higher Education and Society, Professor Zeblon Vilakazi, Vice-Chancellor and Principal of Wits University, said equitable digital access is vital as the world ushers in the digital exponential, characterised by high connectivity and rapid advances in computation.
"The Covid-19 pandemic showed us how higher education institutions exposed the digital divide. We cannot have this if we are to embrace blended teaching and learning models where online instruction takes centre stage," he said.
Mobile phone penetration is high in South Africa but not everyone has access to the world wide web, nor take advantage of opportunities in the increasingly digital economy. The long-awaited auctioning of spectrum frequencies is urgently needed to ensure less network congestion and poor-quality, patchy service.
Vilakazi welcomed President Cyril Ramaphosa's declaration that analogue would be switched off in March 2022 to free up spectrum. "Accessing the internet is not a luxury, nor can it be cumbersome and slow. Indeed, it's a civil rights issue, and universities must be at the forefront of leading such a movement", he added.
Better connectivity at lower cost – the power of spectrum
The webinar, hosted by Wits University and the University of Johannesburg (UJ), invited industry to table to identify the "possible impact of spectrum for the higher education sector and broader society."
Professor Tshilidzi Marwala, Vice-Chancellor of UJ, said even though there are more people with internet connection access in South Africa, this is not equitably distributed, especially between urban and rural areas. "Up to this point, the regulatory framework has hindered digital access, with about one third of South Africa denied access. This is not found anywhere else in the world," he said.
Brite Devassy, Head of Technology and Strategy at Telkom, noted that spectrum offers better connectivity at a lower cost. "So far, temporary spectrum has increased user experience by 50%. If we don't get awarded spectrum quickly and permanently, we have to continue to build other expensive infrastructure which affects consumers the most."
However, Devassy noted that spectrum is not the only golden ticket out of the digital divide. He says an 'entire tech ecosystem' should support wider and efficient internet access. "I think it's a blend of spectrum and other mobile technologies that will prove to be effective," he said.
Dr Andrew Barendse, Managing Executive for Policy and Regulatory Affairs at Vodacom, added that there's a blend of network infrastructure, including fixed fibre and copper lines elsewhere in the world. "We don't have sufficient fixed infrastructure, and the country relies heavily on the mobile network. Hence we desperately need spectrum."
Devassy and Barendse both lament the slow rollout of assigning spectrum. Indeed the last spectrum band was awarded in 2005. "There have been five further attempts to receive more spectrum. The good thing to come out of Covid-19 is that it has catalysed the urgency of assigning spectrum," says Barendse.
Vilakazi urged regulators and responsible departments to prioritise public interest matters. The "future is already here. We can work together," he said.