Siemens launches Digital Mining Incubator
- Wits University
Digital technologies to boost skills and transform South Africa's mining processes.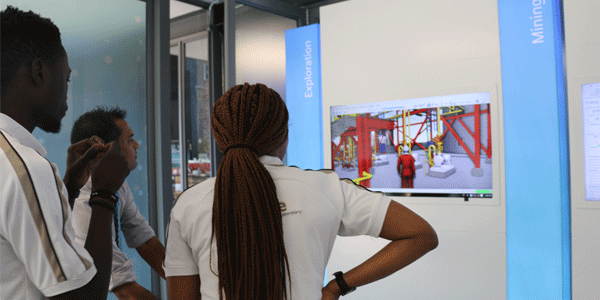 The Digital Mining Incubator (DMI), a partnership between global technology powerhouse Siemens and Wits University was launched on Monday, 19 November 2018. The DMI will serve as a hub that enables development of SA's next generation of digital mining experts contributing to the University's mission to develop relevant skills for our changing economy and mining industry.
Sabine Dall'Omo, Siemens CEO for Southern and Eastern Africa says, "Our partnership with Wits and Tshimologong is about advancing the digital opportunities that mining offers our youth. Failing to position the mining sector in South Africa within discussions about the fourth industrial revolution means remaining stagnant on the path towards industrialization. It's like being back in the 80's watching black and white television and constantly trying to reposition the bunny aerial to get rid of those blurry lines, all while living in the year 2018. This is not where you want to be.
The DMI is located at the Tshimologong Precinct, an innovation hub on the University's Braamfontein campus.
Professor Barry Dwolatzky, Director of Wits University's JCSE (Joburg Centre for Software Engineering) and Founder of the Tshimologong Precinct, says, "Having Siemens open a digital incubator dedicated to promoting innovation in mining is a very significant landmark in bringing the benefits of 21st Century digitalisation to one of the most critical sectors in the South African economy. The DMI will provide a dedicated platform for developing innovative solutions to some of our Mining Industry's greatest challenges including health and safety, environmental protection and improved productivity."
"At Siemens we believe that there needs to be genuine investment towards the localization of technology and the development of digital talent to enable a strong, future-oriented workforce. The integration of digitally adept youth into the world of work will not only inspire new ideas, it will also transform and advance industries" concludes Sabine.
Relate article