Mind-blown by interactive brain experiences
- Wits University
A showcase of local neuroscience talent was on display by Wits NeuRL and collaborators at the recent #Wits100 event.
On 29 July, the Wits Neuroscience Research Lab (NeuRL) based in the School of Human and Community Development hosted an interactive experience of the brain and behaviour.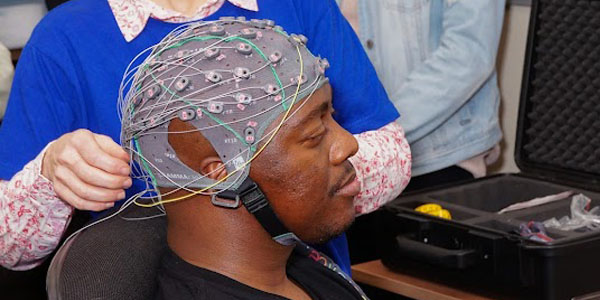 [Click here for all the event photographs by Dr Joshua Davimes, Lecturer in the School of Anatomical Sciences].
Students and early career researchers in Psychology, Engineering, the RAIL (Robotics, Autonomous Intelligence and Learning) lab in Computer Science, and the Perinatal HIV Research Unit (PHRU) led the initiative to highlight the interdisciplinarity of the brain sciences in Wits' centenary year.
Over 100 attendees engaged in cognitive neuroscience tasks on creativity, working memory and verbal fluency. They tried digital neuropsychological assessments, explored visual consciousness illusions, and discovered pioneering research on neuroanatomy, epilepsy, implicit prejudice, and social-emotional processes in early childhood development.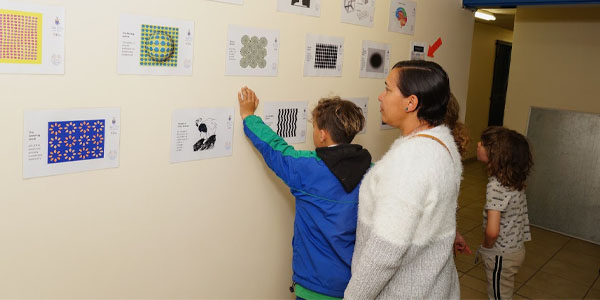 However, the science communication event was not limited to students and researchers – families and the public also participated! Exhibitors of all ages played with RAIL lab's robot dog and experienced virtual reality in the main programme's exhibition.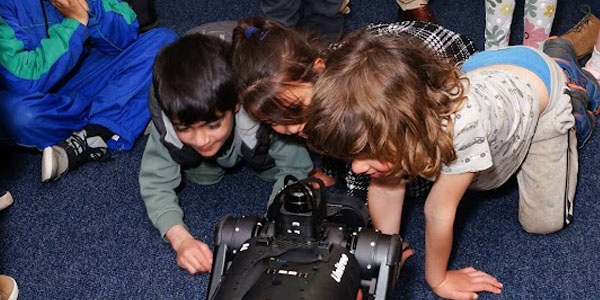 "It was really special to celebrate this historic time for Wits by looking at the future of the brain sciences, with students and emerging researches really driving its success. It was equally special having our families there, watching our children and loved ones come together to learn and celebrate science, and Wits of course!" says co-organizer, Dr Sahba Besharati, a neuropsychologist and Senior Lecturer in cognitive neuroscience in the Department of Psychology and co-Director of wits NeuRL.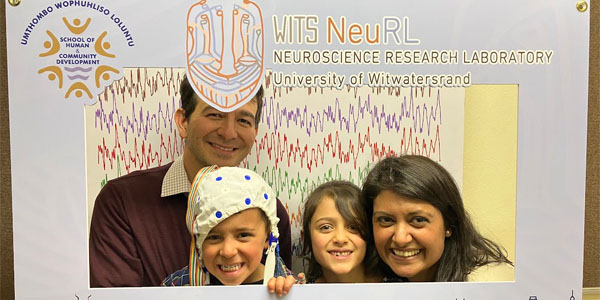 Dedicated to the late Dr Ian McKay and in collaboration with the Origins Centre, the parallel junior programme explored brain anatomy and evolution with playdough and 3D printed brains, stone tools, bones and artefacts.
New frontiers in the brain imaging sciences were also on display in the new electrophysiological (EEG) lab housed at the Department of Psychology and recent advances in optical neuroimaging were exhibited with functional near-infrared spectroscopy (fNIRS).
In celebrating 100 years of excellence at Wits, this centenary event made science and the brain fascinating and fun for the whole family!