Immersive, magical, hopeful - Africa leads #FromNowOn
- Wits University
Africa's first Digital Creativity Awards brings a sense of wonder and applauds the meteoric rise of African creativity in the digital space.
African digital creatives gathered on the last day of this year's Fak'ugesi African Digital Innovation Festival to witness the inaugural Fak'ugesi Awards for Digital Creativity - the first awards of their kind that recognises digital innovation in creativity across African countries.
Held at Wits University's Tshimologong Digital Innovation Precinct, the Festival aims with its Fak'ugesi Awards to further the growth of Pan-African digital creative talent by awarding the best works in five categories: Arts (Visual, Performance), Animation, Music, Video Games, Extended Reality (AR, VR). (Watch the recorded livestream of the Awards ceremony below.)
Unveiling the unique Fak'ugesi Award trophy, a collaborative design by Fak'ugesi Festival and the Makerspace at Tshimologong, Eduardo Cachucha, Creative Director of Fak'ugesi Festival said by incorporating the Festival's iconic lightning bolt motif and bringing it to life with an internal LED light array, the trophy represents the spark that activates creativity and innovation.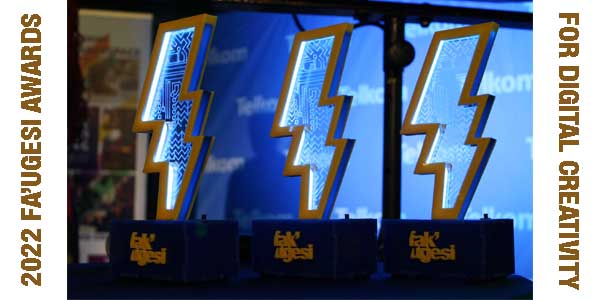 Cachucho said the decision to create the Awards emanated when it became clear that there is nothing in the digital creatives' industries to benchmark what the best in digital creativity is in the sector. "That is a real problem if you want to grow the sector and you don't have a kind of shining beacon to hit towards. Also for audiences, they do not know what is the best out there."
The Awards will help build opportunities for young people and give them a clear sense of what to look forward to and what they can do and create in this vibrant and ever-changing innovation ecosystem.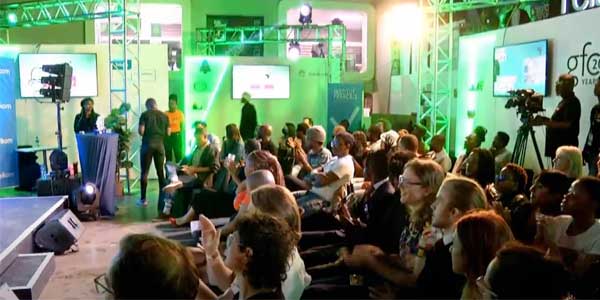 Chairperson of the Awards and Jurors, Dr Tegan Bristow, said in the nine years Fak'ugesi has been running it has built a framework for how digital creativity is defined in Africa by Africans.
Bristow, Researcher and Senior Lecturer in the Wits School of Arts and creative director of Fak'ugesi from 2016 to 2020, said the inaugural Awards shows how the Festival has not only allowed for digital creativity to bloom but more importantly the critical awakening of what digital creativity for young Africans is. "The Awards is a convergence of criticality, of excellence, and basically showing how Africans themselves define digital creativity for themselves," she said in congratulating the winners.
The five jurors for this year's Awards come from the absolute top of the industry and from across the continent. With applications from 16 countries in Africa, the jury selected 26 nominees that 'leaves us with a sense of wonder that you are helping us to reimagine where and what and how we could be, can do and apply immersive technologies," said Lesley Donna Williams, CEO of Tshimologong.
2022 Fak'ugesi Awards for Digital Creativity winners
Extended Reality (AR, VR)
Extended Reality (XR) winners: Xabiso Vili and Sonwabo Valashiya with the project titled: Re/Member Your Descendants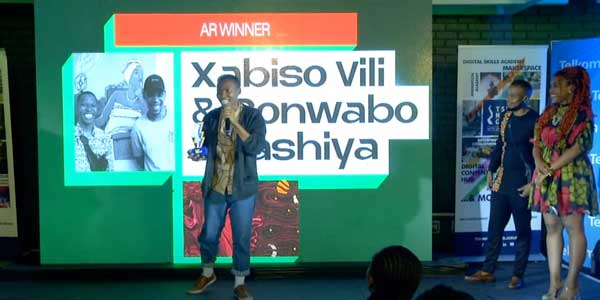 Virtual Reality (VR) winners: Lo-Def Film Factory with the project titled: The Subterranean Imprint Archive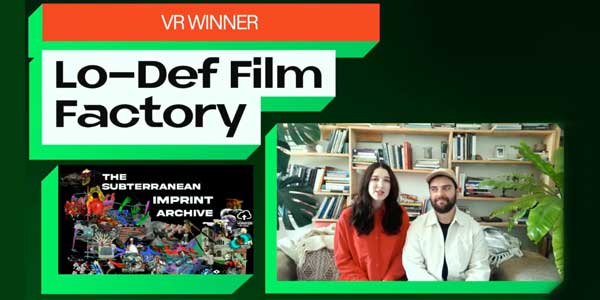 Animation
Animation Rising Star Award: Taija Hartwig, production manager for the film titled: Kua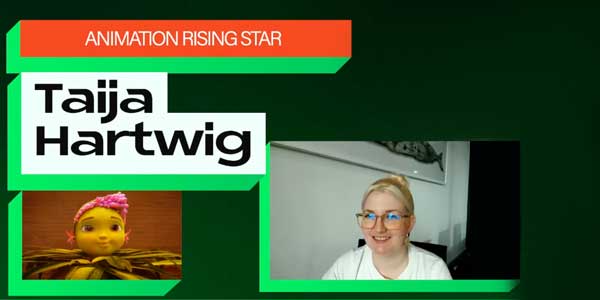 Winner: Magic Carpet Studios with the film titled: Super Dad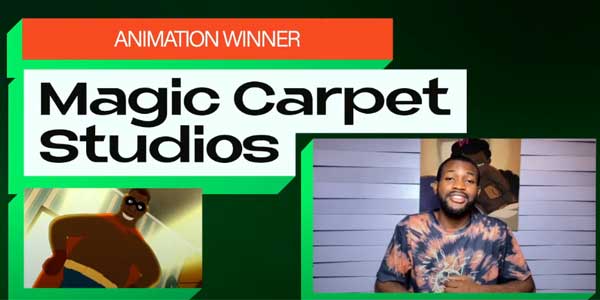 Video Games
Video Games Rising Star winner: Space Salad Studios with the game titled: Hot Bunz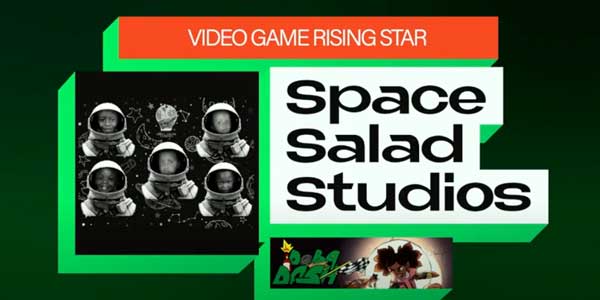 Winner: Arkitech with the game titled: Finke Desert Race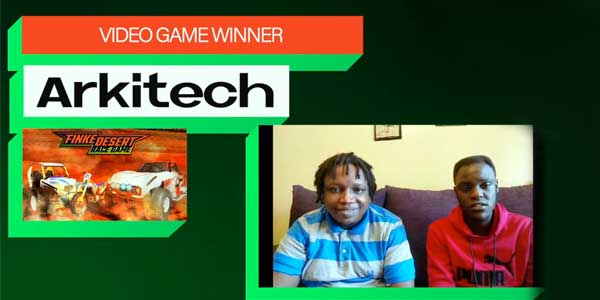 Digital Music
Cross-Sector Score winner: Rodney Abia with Halima's Vote
Cross-Sector Sound Art winner: Hakeem Adam with Ghana Airways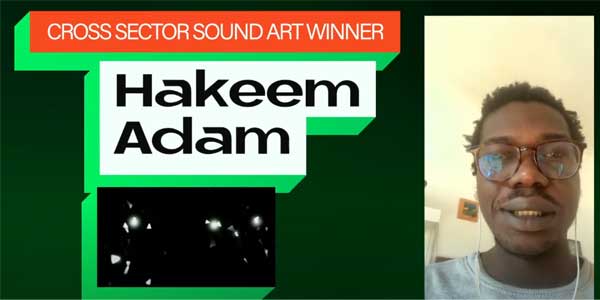 Digital Visual Art
Graphic Digital Art winner: Themba Mashinini with the project: Umtwhalo: Own Your Crown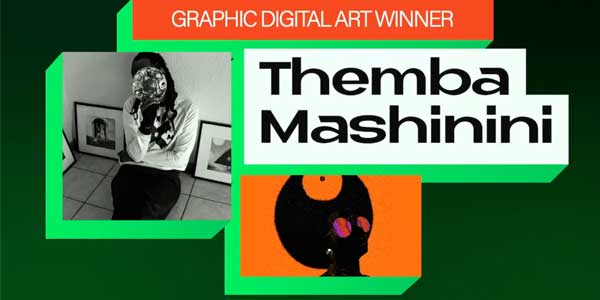 Conceptual Digital Art winner: m'lk with the project: Dintho - Objects - Material Culture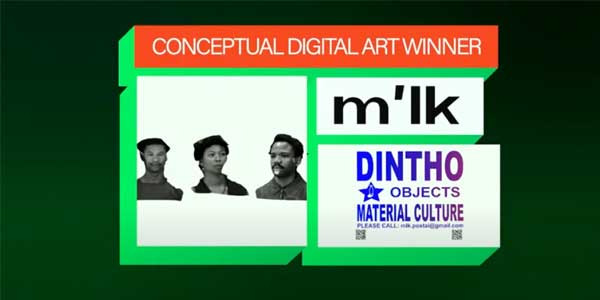 Animation Jamz
In a 48-hour marathon of non-stop animating with the theme: Africa Now Now, the teams had to produce a minute-long animation film.
Winner: Team Izrael
Digital Lab Africa's Residency Pitch
Winner: Joseph Eseme, Nigeria, with the project: Okie - Ledgend of the Halfgod
****
Watch the 2022 Fak'ugesi Awards for Digital Creativity lifestream