Governance and the Postcolony
When:
Wednesday, 28 August 2019
Where:
Parktown Management Campus
Donald Gordon Auditorium, WSG
Start time:
18:00
Enquiries:
RSVP:
WITS School of Governance and Wits University Press have the pleasure of inviting you to the launch of 'Governance and the Postcolony'
What are the challenges for governance and accountability in a decolonial context?
Offering a set of multidisciplinary analyses of governance in different sectors (crisis management, water, food security, universities), and in different locales, including the African Union and specific regional contexts, from West Africa, Zambia, to South Africa, this book is an important addition to the growing debates on 'how to govern'.
Guest Speaker: Joel Netshitenzhe, Executive Director of the Mapungubwe Institute for Strategic Reflection (MISTRA).
Other speakers: David Everatt (Head of the Wits School of Governance), Darlene Miller, Chelete Monyane and Caryn Abrahams (all from Wits School of Governance).
"This thought-provoking and timely book explores the potential democratising effect of good governance beyond the rules, as a means to improve lives substantively and eventually cause the needed postcolonial rupture. It is accessible without sacrificing rigour and a welcome reference for all of us working in the area of governance who believe that democracy ought to have a tangible impact on people's lives" — Judith February, author of Turning and turning: Exploring the complexities of South Africa's democracy.
Time: 18:00 for 18:30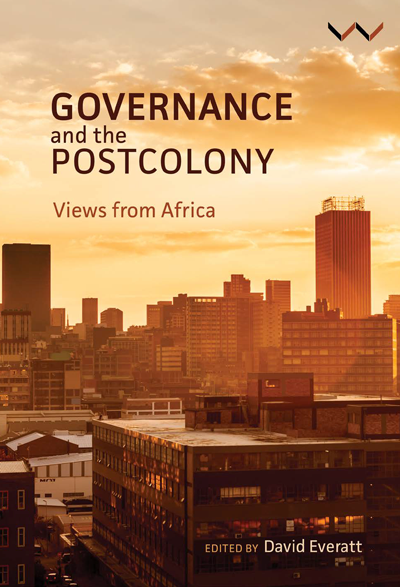 Add event to calendar