Wits Sport Peak Performance Summit
Wits Sport and CCDU will be hosting the first annual Peak Performance Summit at Sturrock Park in November 2017.
Many sport professionals will share some of their "inside information" about the sporting industry and give valuable lessons for athletes and coaches alike. Some of the more famous guest speakers include John Mitchell from the Blue Bulls and Stephen Pienaar from Bidvest, Everton and Spurs fame.
More information see below:
Peak Performance Summit Programme
Peak Performance Summit Registration Form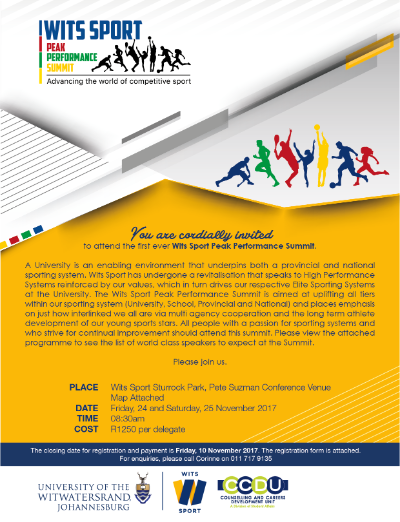 Add event to calendar