All School Student Exhibition
When:
Sunday, 17 November 2019 - Thursday, 05 December 2019
Where:
Solomon Mahlangu House
Braamfontein Campus East
Concourse
Start time:
14:30
Enquiries:
RSVP:
Don't miss this year's School of Architecture and Planning student exhibition. The opening is on Sunday 17 November.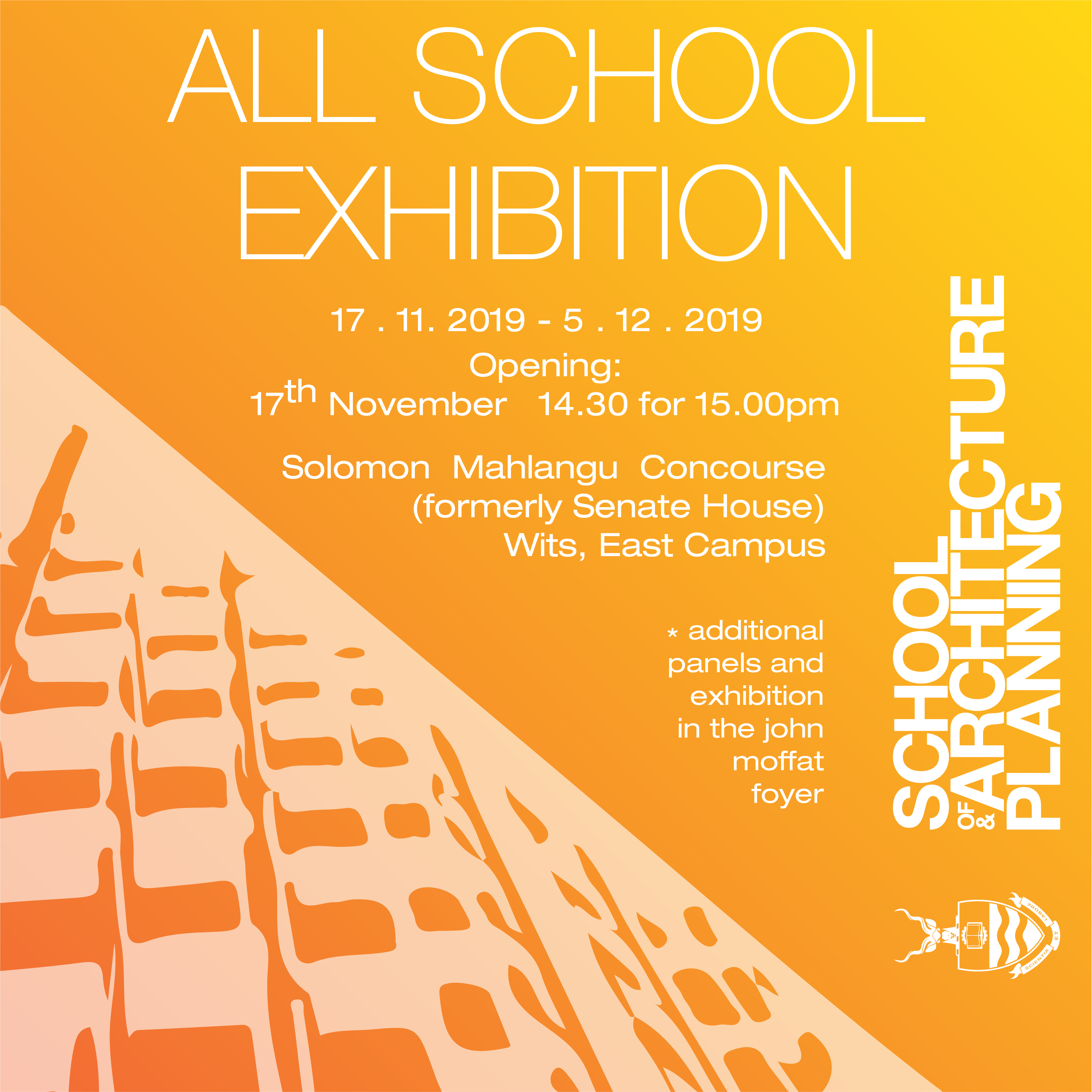 We are delighted to welcome students, staff and friends of SoAP to the opening of the Architecture & Planning programmes' exhibition for 2019.Time: 14.30 for 15.00
Time: 14.30 for 15.00
Venue: Solomon Mahlangu Concourse (formerly Senate House) with additional panels and exhibition in the John Moffat Foyer
Kindly RSVP to Marisa.Sauls@wits.ac.za for catering purposes.
The exhibition will run until 5 November 2019.
The display will include works from First to Third Year and Honours students in both programmes. Master of Architecture (Professional) thesis projects will also be shown. Add event to calendar