Events
Gqisha! The Chant that Calls
When:
Wednesday, 23 November 2016 - Saturday, 03 December 2016
Where:
Braamfontein Campus East
Wits Theatre Complex
Start time:
19:30
RSVP:

Book online at www.webtickets.co.za

Cost:
R60 - R75 online at www.webtickets.co.za
The Wits So Solo festival opens with the war chant of a dynamic trio of artists
In a year wracked by turbulence and reckoning, three young, diversely talented artists bring their war chant to stage at this year's So Solo festival running at Wits Theatre, Braamfontein from 23 November to 4 December.
Gqisha! The Chant that Calls is officially the So Solo commissioned play for 2016. Created by Wits graduates Dom Gumede and Raezeen Wentworth and performed by Nhlanhla Mahlangu, Gqisha! entwines the stirring weight of personal history with the fraught narrative of intergenerational dispossession and the literal and non-literal reactions to that history.
Gqisha! refers to the Zulu war chant used in the preparation for battle or the gathering of energy for the task ahead, and the production considers this both literally and figuratively. The narrative is drawn from Mahlangu's personal history traced back to his grandfather, and his family's past. On a deeper level the play reflects the country's socio-political landscape and the war dance so many people are going through in the pursuit of a better, more inclusive South Africa.
As co-creators, Gumede and Wentworth bring uniquely different talents to the process. Both have had experience writing, directing and performing in a number of different creative spaces.
A storyteller by nature, Gumede is passionate about social and community upliftment initiatives and community based theatre-making. He has worked in theatre, television, film, academia and fine arts and has served at different times as a producer, broadcast media executive and creative director. He has two Naledi Awards to his name including Best Director of a play for his production of Crepuscule. As a director his credits include; Broken Chant performed by Standard Bank Young Artist Award winner Sonia Radebe and Co-choreographed by Nhlanhla Mahlangu and wrote Milk and Honey which he co-directed with James Ngcobo. He is currently the inaugural theatre curator of William Kentridge's art centre: The Less Good Idea due to launch in March 2017.
Wentworth completed her Bachelor of Arts in Dramatic Arts at the University of the Witwatersrand during which time, she devised and directed both text based and physical theatre. Wentworth performed in productions directed by, Mwenya Kabwe, Bailey Snyman, Louisa Levy and Jane Crewe. She wrote and directed 'Ntwa ya Dipaka' and co-directed the devised work 'In/Sight' which was performed at the Grahamstown National Arts festival. She performed in the one woman show Synapses choreographed by Nhlanhla Mahlangu and Sonia Radebe, staged in double-bill with Broken Chant at the South African State Theatre. Wentworth has also worked as a researcher and script writer, for two seasons, on the television talk show Rise.
The multi-talented Mahlangu has his performance beginnings in dance, and is a graduate of Moving into Dance Mophatong. His talent crosses genre and form and he has made great strides in the performing arts industry as a choreographer, actor, singer, poet, dancer and composer. He has been commissioned to work with numerous multi-award winning artists, and his work has been seen all over Africa, North America, South America, Asia and Europe. He currently works as a director for his company Song and Dance Works.
Gqisha! The Chant that Calls will open the So Solo festival on 23 November 2016 and will have ten performances during the festival.
23 November @ 19h30
24 November @ 19h30
25 November @ 19h15
26 November @ 14h30 & 18h30
27 November @ 18h30
01 December @ 19h30
02 December @ 19h30
03 December @ 15h30 & 18h30
The So Solo plays will be performed in the Wits Theatre Complex.
Book online at www.webtickets.co.za or purchase your tickets from box office.
Facebook: So Solo
Twitter: WitsTheatre1 #sosolo2016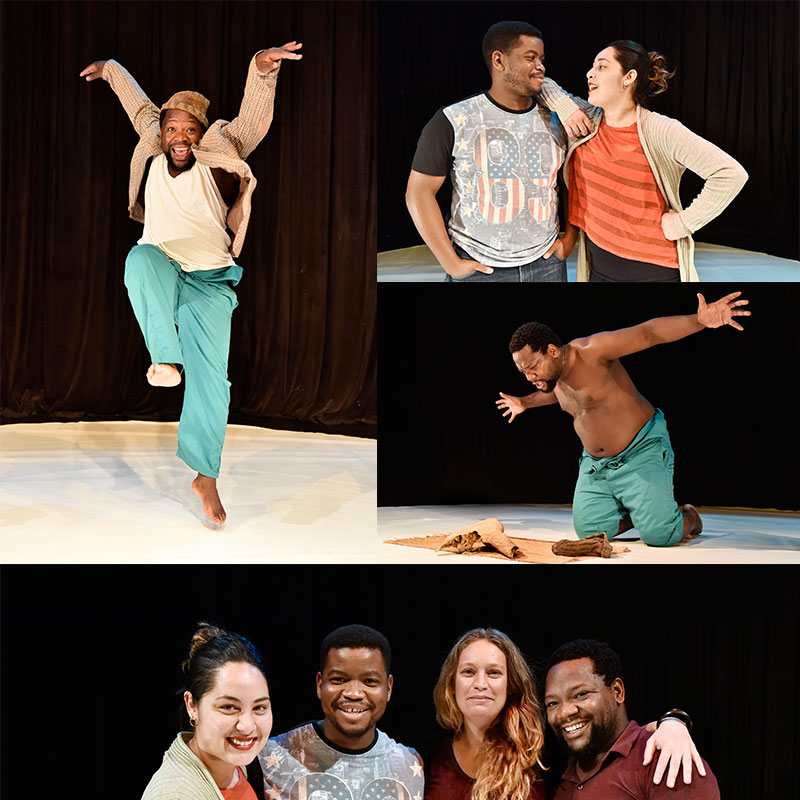 Images credit: Mariola Biela Add event to calendar
Share
Tweet