Wits Sports Council
Wits Sport works closely with the Wits Sports Council (WSC), a body representing all the university's accredited sports clubs.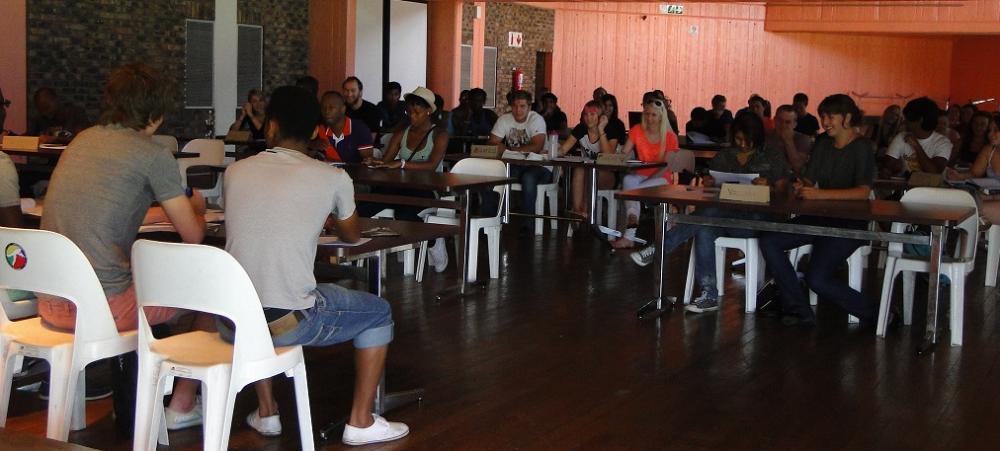 The WSC functions under a constitution approved by the Students Representative Council and the Council of the University. A seven-person WSC executive committee overseas the day-to-day work of the council, and general meetings are held quarterly.
Mission - what we do
The WSC is of service to student sport at Wits by:
creating and managing opportunities for the university's sportspersons at recreational, competitive and hi-performance levels;
being a platform for helping realise sport's human and social development potential;
undertaking our work in ways that are transparent, effective, affordable, accountable and efficient;
ensuring that adequate sports facilities and resources are provided, and that these are optimally maintained.
Vision - what we aim for
The WSC strives for a student body and university community that:
participates in sport, maintains wellness and pursues an active lifestyle as a natural accompaniment to academic studies, leading ultimately to rewarding, healthy and fulfilling lives;

is engaged in a wide variety of sports programmes that celebrates diversity, promotes inclusivity, and creates opportunities to excel;

instils confidence and lasting pride in self and the university, through participation and recognising achievement;

actively promotes human and community development through the other dimensions of sport such as administration, coaching and mentoring, and officiating.
The Wits Sports Council (WSC) consists of the chairpersons of all the Wits sports clubs and its executive committee is elected at an annual general meeting (AGM). The WSC overrsees the general administration and functioning of clubs and makes day-to-day decisions on behalf of the council. The 2017 WSC executive committee (exco) elected at the AGM on 22 February 2017 is:
PORTFOLIO
| | | | |
| --- | --- | --- | --- |
| | NAME | E-MAIL | CEL NO |
| CHAIRPERSON | Kamal Ramburuth-Hurt | kamalramhurt@gmail.com | +27829725818 |
| VICE CHAIRPERSON | Paul Nussey | | +27827692537 |
| SECRETARY | Sasha Annamercy Nzvatu | | +27832405531 |
| TREASURER | Shaun Sepuru | | +27846189559 |
| DEVELOPMENT OFFICER | Takudzwa Chinamatira (TK) | | +27761986043 |
| GENERAL PURPOSE | Madimetja Malebana | | +27616792998 |
| GENDER EQUITY OFFICER | Rudo Kaseke | | +27734026206 |
| PUBLICITY | Thamsanqa Mgandela | | +27711523618 |