Taking Physics to Venda
In August, students from the Wits Optics Student Chapter, the Materials for Energy Research Group (MERG), the Astrophysics group, and the Planetarium, set out to participate in the celebration of the National Science week in Limpopo.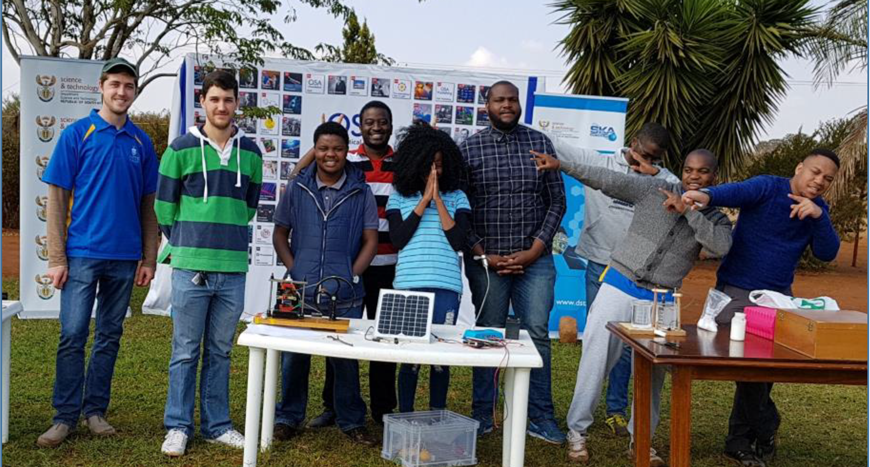 Every year, during NSW, the Wits team reaches out to the community by hosting workshops on science and inspiring high school learners about the world of science, engineering and other technical subjects.
This year, they visited learners from the Mukula High School in Venda, Limpopo, in a week-long visit.
The National Science Week (NSW) is an annual countrywide celebration of science, technology, engineering, mathematics and innovation, and is an initiative of the Department of Science and Technology. This year the NSW theme was "Advancing science tourism"
Some of the displays and explanations explored the polarisation of light, the conversion of mechanical work to electrical energy, the principles behind optical telescopes and how stars are observed to map out our solar system, solar cars, and even a toy model of our solar system, built out of stones, a balloon and polystyrene balls.
To read more about the trip, click here.