A man of rare courage
-
From Pretoria Prison on 11 May 1964 came an extraordinary letter signed by nine people. It was a testimonial, addressed "to whom it may concern", from Nelson Mandela and his eight co-accused in the Rivonia trial.
The letter was not only a remarkable testament to Joel Joffe's role as their lawyer and their friend; it also summed up his character and accurately predicted the considerable contribution he would make for the rest of his life to "those in need of justice".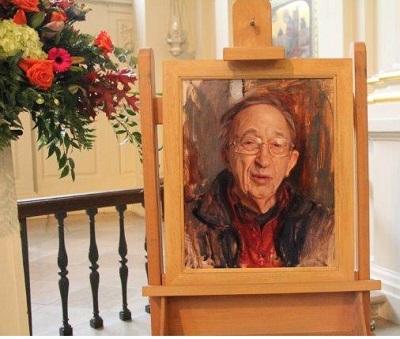 This letter was read aloud in St Martins-in-the-Field church in London, on 15 November 2017, at a service to celebrate the life of Lord Joffe.
Joel Goodman Joffe (Wits alumnus BCom 1952, LLB 1955, Hon LLD 2001 and major benefactor of the University) died last year at the age of 85.
He was "a man of rare courage and real devotion to the cause of justice", the testimonial read, for whom "nothing has been too much trouble…, or fallen outside his concept of a lawyer's responsibility to his client".
"We have come to admire and respect this quiet, courageous man", the last paragraph starts. It ends with an affirmation: "We know that, wherever he is, wherever he may go, Joel's legal brain and services will be at the call of those in need of justice and defence as it has been so fully and well at ours."
They were right. Joel Joffe's life's work never wavered from defending victims, helping the poor and highlighting the sacrifices made by others in the fight for justice. He was behind pioneering corporate responsibility initiatives. He served as a trustee for innumerable charities, became a global force for good as international chairman of Oxfam and, as a Labour peer, Lord Joffe CBE, he championed assisted dying for the terminally ill. Over the decades his family's own charity has been a major benefactor to Wits and is among the University's most generous donors.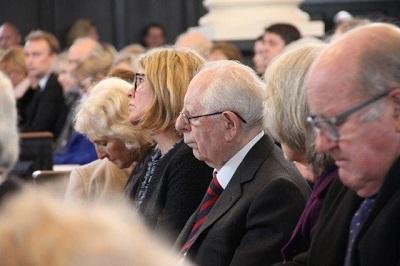 There have been three memorial gatherings thus far to honour Joel Joffe – one in his family's home town of Swindon, another at Liliesleaf in Rivonia, and the third at St Martins-in the-Field in London. At each, those attending have remarked on the many facets of Joel Joffe's work for justice of which they were unaware. But this was entirely consistent with his character; he was not afraid to challenge authority yet never wanted personal recognition for helping.
As Peter Hain (now Lord Hain, and Wits Adjunct Professor) said, Joel Joffe never sought the limelight – "he just supported everybody else".
Wits plans to honour the memory of Joel Joffe and is grateful for the agreement of his widow Vanetta, Lady Joffe. To comment please contact Lynda.Murray@wits.ac.za