Witsie heads church health ministries
-
Oversees hundreds of health facilities worldwide
Cardiologist Dr Peter Landless (MBBCh 1974) was elected to the position of Director of the Seventh Day Adventist Church's Health Ministries department, in Maryland in the USA. Health is an important part of the church's work; worldwide it is associated with 150 hospitals, 450 clinics, five medical schools, 75 schools of nursing and 100 dental practices, as well as HIV and AIDS initiatives.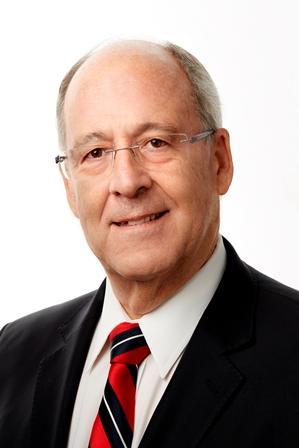 As a Wits student, Dr Landless was editor of the Medical School's journal, The Leech. As a conscientious objector drafted into the South African army, he ran a clinic on what is now the border between Angola and Namibia, and during this time survived a vehicle accident caused by a landmine. He interpreted this as "being saved to serve" and was subsequently ordained as a minister.
After 10 years as a pastor and general practitioner in the Free State and later working with Wits Professors Bothwell, Joffe, Meyer, Manga and Barlow in Johannesburg, he became deputy director of the Cardiology Department at Johannesburg Hospital. He was part of President Nelson Mandela's cardiology team from 1993 to 1995.
He is a specialist in family medicine, internal medicine and nuclear cardiology, a fellow of the American College of Cardiology, Executive Director of the International Commission for the Prevention of Alcoholism and Drug Dependency, Adjunct Associate Professor of Medicine at Loma Linda University School of Medicine and Adjunct Professor of Medicine at the University of Maryland School of Medicine.