Witsie family: Meet the Faits
-
Dr Abram (Abe) Fait and his wife Ruth have a long association with Wits. Both graduated in 1965 and Dr Fait has given 50 years' unbroken service to the University as a lecturer at the Dental School. He was acknowledged at a long-service ceremony in December 2017.
Not only has his contribution been sustained, it is also one of excellence. When he first qualified, Dr Fait was awarded the Henry St John Randell Medal. This recognised not only his academic performance but his character, personality, leadership and sportsmanship. He also received the Rousseau Viljoen Memorial Prize in Oral Medicine and, in 1966, associate membership of the American Academy of Oral Medicine.
After graduating, he was called up for military service. Having completed basic training, he was made an officer and put in charge of the Potchefstroom military dental hospital – a valuable learning experience.
In 1967 he was appointed to the staff of Wits' Oral and Dental Hospital. He now teaches in the Department of Maxillofacial and Oral Surgery and has seen many changes over the years. Today's dentists, he feels, are more innovative than ever, and have to be more aware of the business side of their practice as well as continuing professional development.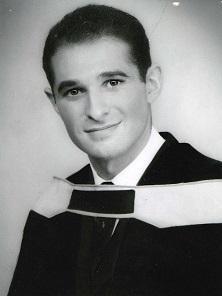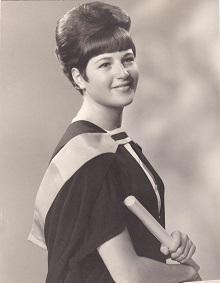 After graduating with a BA in 1965, Ruth (born Seeff) completed a teaching diploma at JCE and taught for four years in the southern suburbs of Johannesburg. She spent the next 10 years raising her and Abe's four children: Loren, Nicky, Gavin and Sharon.
Ruth's father, Morris Seeff, had received a technical education at the ORT school in Kovno, Lithuania. After coming to South Africa, he started an engineering company, Symo Corporation. He believed all his children should be educated. Ruth's sister Denise Shapiro qualified as a pharmacist, and her sister Joyce Levin graduated from Wits with a BSc in Town Planning in 1970 and later from Unisa as a nursery school teacher.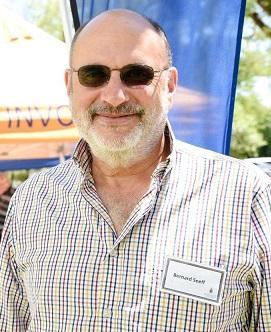 Their brother, Bernard Seeff, graduated with a BSc in mechanical engineering at Wits in 1976 and went on to UCLA for his MBA. He later graduated from Wits again with an MSc Eng in 1988 and a Higher Diploma in Computer Science in 2009, and lent his combination of IT and engineering skills to the family business.
Their mother, Dora Seeff, still lives independently in Johannesburg, and attended the long service award ceremony.
Ruth eventually joined her father's business too, and later started her own palisade fencing company, Metawall Fencing, which worked on large contracts in South Africa and other African countries. She was part of the small business delegation that accompanied President Nelson Mandela to the UK in 1996.
When the Faits' daughter Sharon graduated, the whole family posed for a photograph in their academic gowns: pictured from left to right are Nicky Dave (BA 1992, LLB 1994), Gavin Fait (BCom Unisa), Ruth Fait (BA 1965), Dr Abe Fait (BDS 1965), Sharon Beare (BPrimEd 1999) and Loren Datt (BCom 1990, BAcc). Dr Fait capped his daughters at their graduation ceremonies.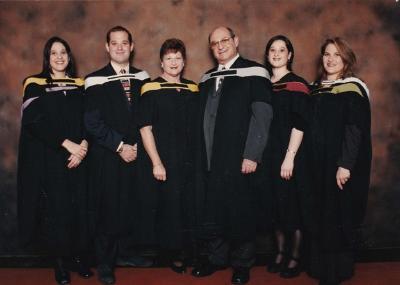 Professor Bill Evans (BDS 1962) was also acknowledged at the December 2017 ceremony for his 45 years' service to Wits dental education.