What really counts
-
Three outstanding Witsies in financial services talk about their journeys and what success means to them
Elash Mistry qualified in 2017 as the first blind actuary in South Africa. Born in Laudium, Pretoria, he became blind at a very young age as a result of retinal detachment. His parents made the difficult decision to send him to Pietermaritzburg's Arthur Blaxall School for the Blind at the age of seven as there were no such schools for Indian children in Pretoria in 1983.
He matriculated with an A aggregate and then registered at Wits, where he was assisted by the Wits Disability Unit. Rykie Woite, who worked at the unit preparing materials for blind students, helped with converting mathematical formulae into a symbolic language and accessing diagrams and graphs.
Elash graduated with a Bachelor of Economic Science in 1999. He has now completed the 15 board exams required to become a Fellow of the South African Actuarial Society.
He is married to Michele, with three children, and works in the insurance sector in Cape Town.
"My measure of success is the difference I've made in the lives of those I serve and the difference they are able to make in the lives of others," says Elash.
On qualifying as an actuary – which took several attempts at the board exam – he said: "When the finishing line is crossed we often talk of what the winner has done and forget the silent workers that made huge sacrifices to get him over the line." He paid tribute to Michele and to Rykie for their support throughout the uncertain times.
"I remember Rykie sitting up late at night to transcribe hand-written actuarial notes from my lecturer so that I could have it the next day and follow the lecturer who was writing on a black board. She would insert little notes to me to ensure that I got the exact meaning of what she typed. That's how I passed those courses."
He also thanked Jeff Steele, head of the Disability Unit at Wits at the time. "Thanks to him, I could take on a career of my choice rather than a career for which there was existing support."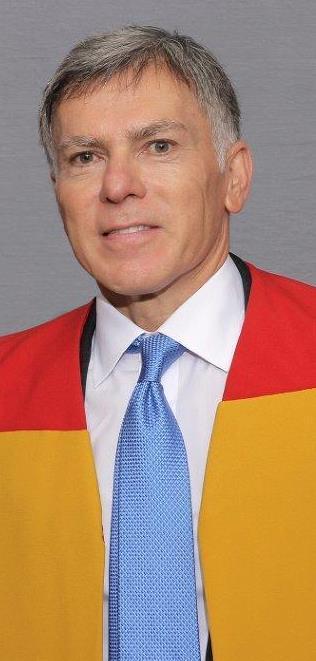 Why make money?
In this podcast of The Money Show on 702, Discovery CEO and actuary Adrian Gore (BSc 1985, BSc Hons 1987, DCom honoris causa) talks about his parents' feelings about education and business, his choice of career, the power of mathematics and his attitude to money. Making an impact is the most profound use of money, he says.
Leaping over poverty to profit
Political studies and English – a great foundation for big business with a purpose, based on the experience of Andy Kuper (BA 1996, BA Hons 1997). He runs LeapFrog Investments, a multinational company that makes money for investors and makes a difference in the lives of the world's poor.
Founded in 2007, LeapFrog invests in companies targeting markets which are traditionally underserved, such as insurance for farmers in India, healthcare in Kenya and life insurance for HIV-positive and diabetic people in South Africa. It sees them as "high-growth, purpose-driven businesses" and as new consumers.
In a company video, Andy and LeapFrog co-founder Jim Roth talk about how they started as "five guys in a Volvo, trundling across Europe, trying to get someone to buy this crazy idea of a private equity fund that changes the world."
"It's a lot of fun when you walk in with purpose and actuaries," says Andy, speaking of their business pitch, vision and skills.
The values they hold, and the fact that they like being questioned and challenged, have helped attract more extraordinary people to the team. The companies they invest in have grown more than 46% a year since investment. These partner companies now employ more than 100 000 people and reach more than 91-million emerging consumers, including 74-million who earn less than $10 a day.
LeapFrog Investments sees the world's less wealthy as a "vast blue ocean of opportunity".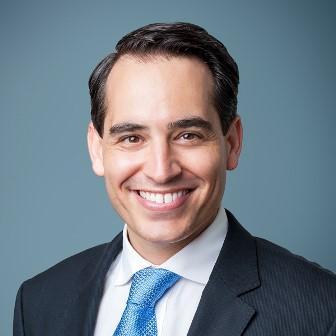 In an interview, Andy said "profit attracts the capital that [poor] people need. Those people don't have time to waste. My generation is ambitious to end poverty in our lifetimes. The alignment of capital and society's needs should be celebrated."
Reflecting on his professional experience and academic qualifications, he says: "I've always been more of a serial entrepreneur than an academic. My excitement has been in pioneering institutions that break with the old mould; that reach people that haven't been reached before; that get beyond assumptions about who is the customer."
In South Africa, LeapFrog is led by actuary and fellow Wits alumnus Gary Herbert (BSc 1990, BCom 1995), who also oversees the company's global finances and operations.