Seen from above
-
Perspective can bring calm
Advice from his Wits neurosurgery professor many years ago put Dr Gabriel Koz (MBBCh 1958) onto a winding path – literally – to a state of calm. That advice was to aim for two things: providing patients with excellent care; and being of service to the community.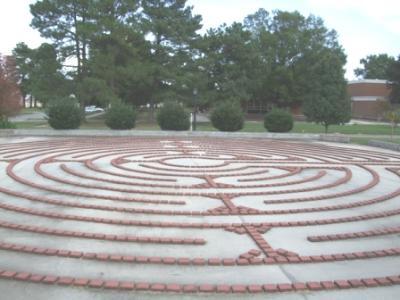 Dr Koz, until recently Medical Director of Eastern State Hospital in Williamsburg, VA (USA), organised the funding and the volunteers to build a labyrinth in the grounds of the psychiatric hospital.
Following the paths marked out by low walls is a calming exercise, not a challenge like finding your way out of a maze.
A plaque on the labyrinth reads: "For centuries, the labyrinth has been used to promote healing, connection, community and peace."