School science should be fun
-
Making the engineering connection
Wire cars are great, but Nthato Moagi (BSc Eng 2015) wants South African kids to see beyond them to robotic toys. And further still.
The co-founder of CRSP dsgn won the top prize – R1,2-million – in the 2016 SAB Foundation Social Innovation Awards for his low-cost robotic toy kit for schools. He was also a finalist in the #HackJozi challenge in 2016.
The Soweto-born aerodynamics engineer based the kit on his Wits Aeronautical Engineering final year design thesis and is now working on how to mass-produce it and get it into classrooms.
His aim is to help more young South Africans learn about science and technology concepts in a hands-on way.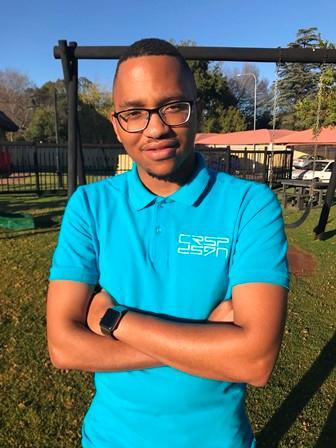 "My business is currently in the start-up phase, and I'm working on establishing partnerships with the key stakeholders in the STEM (Science, Technology, Engineering and Mathematics) education space in the country. I exhibited at the Global Entrepreneurship Congress in March and hosted a workshop at the Future of Learning Conference in April, which enabled me to showcase my robotics kits to innovative schools and education departments from all over South Africa and Africa," he says. He still has a day job too, at Denel Dynamics.
"I'd love to inspire and challenge my fellow alumni and academics to take their work beyond the boundaries for the University, into the rest of the world where they can make social impact and create a real difference to our country, continent and the rest of the world."
The LCERT kit, aimed at grades 4-9, is a set of modules that can be connected to form electronic circuits and programmed on a tablet or PC. It costs less than R1000.
Neo Hutiri (MEng 2015) is another Witsie who did well in #HackJozi, for his MediCube drug-dispensing innovation.