Human Rights Commissioner receives international award
-
Ameermia honoured for leadership and integrity
Human Rights Commissioner Mohamed Shafie Ameermia (BA 1984, LLB 1990) received the 2017 Robert G Storey International Award for Leadership from the Center for American and International Law, a non-profit educational institution in Dallas, Texas.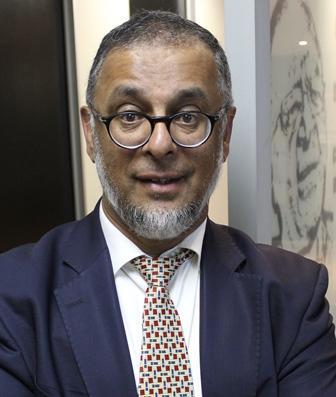 The award was established in honour of its founder, who was dedicated to peace, justice and the rule of law in the international community, and is presented to a past participant in one of its programmes who demonstrates Storey's qualities of leadership and integrity.
Advocate Ameermia is the first African to receive the award. He participated in the Center's Academy in 2001. At the Human Rights Commission, his focus is on access to housing and to justice. In earlier years he worked in local and provincial government in Limpopo.
He commented:
"What makes this award even more special for me is that 2017 marks the 20th anniversary of our freedom, as our Constitution, being the supreme law of our land, came into operation on 4 February 1997, and this year we are holding the centenary celebrations in South Africa to honour one of our greatest heroes of our liberation to freedom and democracy, Oliver Reginald Tambo, who was born in 1907.
"I therefore feel proud to be part of our great emerging democracy and am very humbled by this award being conferred upon me for championing the cause of the poor, marginalised and the downtrodden in our country.
"As Mr Justice Jody Kollapen, the former Chairperson of the South African Human Rights Commission, now a judge of distinction in the High Court of the Republic of South Africa, and who was my mentor and principal when he was a practising civil rights activist attorney, always reminded me: human rights is about the right to be a human being and to live in freedom and dignity."
Robert Gerald Storey (1893-1981) practised law in Dallas, was Executive Trial Counsel for the US at the Nuremberg Trial of war criminals, and in 1947 founded the Southwestern Legal Foundation, serving as President (without compensation) from 1947 to 1972. He served as Dean of SMU School of Law from 1947 to 1959, President of the American Bar Association 1952-1953, President of the Inter-American Bar Association 1954-1956, and on several commissions.
Justice Kollapen also earned BProc and LLB degrees from Wits.