Guiding girls' lives
-
Reflections of a school leader
Dr Anthea Cereseto (MEd 2009, PhD 2015) recently retired as principal of Parktown High School for Girls, one of Wits' top feeder schools. She had been a teacher for about 45 years in total (10 years in co-ed schools) and a principal for 25 – each one bringing fresh challenges. She has also been a lifelong learner.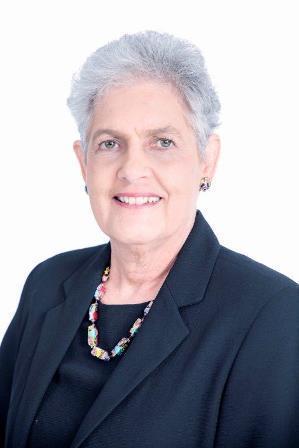 She says research shows that girls mostly do better academically at girls-only schools than at co-ed schools and emerge more confident and more likely to become career women and professionals.
Ability is not fixed, she says: effort is what counts in student achievement. It's important to learn how to listen, take notes and work independently.
The transition to university is still difficult for many, even for those who were high achievers at school. Schools can help prepare learners better by emphasising the work ethic and independent thinking, and by getting them to read longer texts. Better career guidance is also important. And some parents (often for financial reasons) put pressure on their children to choose and persist with courses they are not suited for.
What makes a school leader
A school leader has to portray confidence and assertiveness, and deserve the trust of learners, staff and parents. As a leader, you should keep learning, read widely, empower yourself and not wait to be given what you need.
You can't do it all on your own. "I don't believe much in hierarchy," Cereseto says. "Someone has to take responsibility, of course, but it's good to let others lead certain aspects of the school: to share leadership. You only accomplish things through and with other people, so you must keep listening and keep close to people."
Cereseto was appointed by the Education Minister to chair the South African Council for Educators, a role in which she was exposed to teachers and schools of all kinds, all over the country. She was also President of the National Professional Teachers' Association, another diverse group. "I was very fortunate in not being limited to my Parktown world view."
She is passionate about public schooling, saying that the future will come from public school children. But she fears that the prescriptive conditions that many teachers have to work under, limiting their creativity, "are not what suits intelligent people".