Creative Writing Head wins Olive Schreiner Prize
- Wits University
Associate Professor, Bronwyn Law-Viljoen has been awarded the 2018 Olive Schreiner Prize for fiction from the English Academy of South Africa.
Law-Viljoen, Head of Creative Writing and Deputy Head of the School of Literature, Language and Media received the award for her novel, The Printmaker. The Olive Schreiner Prize is awarded to writers of poetry, prose and drama, and was first awarded by the English Academy of South Africa in 1964. The award will be conferred in September.
Speaking on being recognised with this prestigious award, Law-Viljoen said she is deeply honoured to be part of this long history, and in the company of writers she has long admired, such as Ivan Vladislavić, Rustum Kozain, Antjie Krog, Oswald Mtshali, Lionel Abrahams, Dan Wylie and Isobel Dixon.
"Looking at the long list of award winners I realise that there are some whose books I have not read, and many I have not revisited for a long time. The prize prompts me to return to or to discover for the first time the work of these writers. I am grateful that literature has many lives and that the invitation to read someone you have not yet read is issued many times over, and sometimes in surprising ways."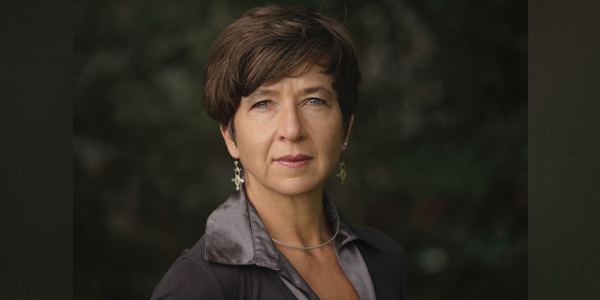 She received her first doctorate in literature from New York University as a Fulbright scholar in 2003 and her second doctorate in creative writing from Wits in 2017. She taught writing and literature at New York University, and completed an extended internship at the Aperture Foundation in New York before returning to South Africa to take up the post of Managing Editor at David Krut Publishing in 2004. In 2010, she founded the art-book publishing company Fourthwall Books with Oliver Barstow. The company, now co-directed by Law-Viljoen and Terry Kurgan, has produced forty-one titles on South African and African art and photography in the last nine years, and has won international and local awards for its work.
Law-Viljoen has contributed to and edited many books on art, design and architecture in South Africa, including Fourthwall Books' 'Wake Up, This is Joburg' series (by Tanya Zack and Mark Lewis); Gary Schneider: HandBook (Fourthwall Books); Fire Walker: William Kentridge, Gerhard Marx (with Oliver Barstow, Fourthwall Books); William Kentridge Nose; Dis-Location / Re-Location; Art and Justice: The Art of the Constitutional Court of South Africa; TAXI-015 Paul Stopforth; Handspring Puppet Company; TAXI-014 Mmakgabo Mmapula Mmankgato Helen Sebidi; Light on a Hill: Building the Constitutional Court of South Africa and William Kentridge Flute (all David Krut Publishing). She was editor of Art South Africa, has written essays on South African art and photography for a number of magazines and journals, including Art South Africa, Aperture magazine, Art on Paper, Theory, Culture and Society and Scrutiny 2, and has contributed chapters to a number of books both locally and internationally.
She appeared in the Mail & Guardian's Book of 100 Women 2011 for her work in publishing. She has published short stories in New Contrast and Aerodrome. Her first novel, The Printmaker, was published in 2016 (Umuzi) and was shortlisted for the Sunday Times Barry Ronge Fiction Award and has won the 2018 Oliver Schreiner Prize for Prose. Swiss publisher, Editions Zoé will publish the novel in French in October. She is currently working on her second novel, which is set in New York, Johannesburg and the Eastern Cape.