Wits researchers rank in top 1% in their fields globally
- Wits University
The researchers have been named among the world's most Highly Cited Researchers in Thomson Reuters' annual list recognising leading scientists.
The three Witsies, Professors Christopher Henshilwood, Christopher Mathew and Lynn Morris, are part of a list of 3 087 Highly Cited Researchers from all over the world, hailed for their groundbreaking research in their different disciplines.
Highly Cited Researchers from the Intellectual Property (IP) and Science business of Thomson Reuters is an annual list recognising leading researchers in the sciences and social sciences from around the world.
The 2016 list focuses on contemporary research achievement: only Highly Cited Papers in science and social sciences journals indexed in the Web of Science Core Collection during the 11-year period 2004-2014 were surveyed.
Highly Cited Papers are defined as those that rank in the top 1% by citations for field and publication year in the Web of Science.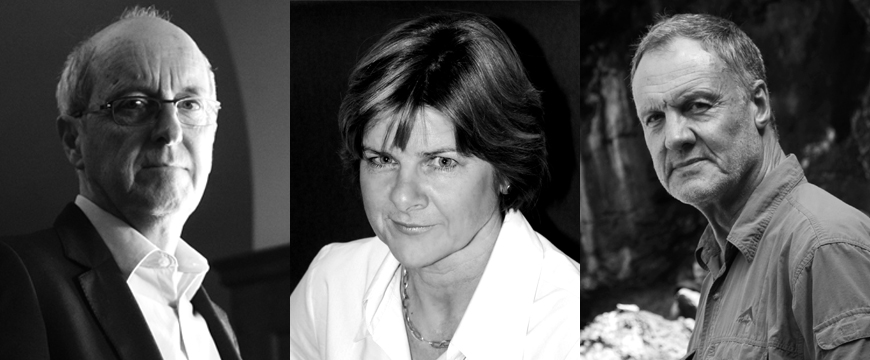 Professor Christopher Henshilwood
Henshilwood holds a 15 year South Africa NRF-funded Research Chair and Distinguished Professorship within the DST-NRF Centre of Excellence for Palaeosciences at Wits University, is A-rated by the National Research Foundation and is a Professor of African Prehistory in the Archaeology, History, Culture and Religion Institute at the University of Bergen, Norway.
He has published more than 60 papers in leading peer reviewed journals, volumes and books on aspects of African archaeology, especially the Middle and Later Stone Age; on the origins of language and symbolism; the effects of climatic variation on human demographics; and the epistemology of early behavioural evolution.
With his research team he increasingly provides evidence for an African origin for behavioural and technological modernity associated with Homo sapiens from about 100 000 years ago.
Professor Christopher Mathew
Mathew is a Distinguished Professor in Human Genetics in the Sydney Brenner Institute for Molecular Bioscience, Faculty of Health Sciences, Wits University, and Head of the Complex Disease Genetics Group, Division of Genetics and Molecular Medicine, King's College London, UK.
He has made major contributions to the discovery of the genes involved in a range of monogenic and polygenic disorders, which have been recognised by his election as a Fellow of the Academy of Medical Sciences, UK.
His research interests include genetic susceptibility to common, complex disorders: inflammatory bowel disease and cancer. His recent research focusses on identifying genetic markers of susceptibility to African Oesophageal Cancer.
Professor Lynn Morris
Morris is a Research Professor in the School of Pathology in the Faculty of Health Sciences, Wits University, and heads up the HIV Virology Laboratory in the Centre for HIV and STIs at the National Institute for Communicable Diseases, a division of the National Health Laboratory Service.
For the past 24 years, Morris has been researching the virological and immunological aspects of South African HIV-1 subtype C infection, making significant contributions to our understanding of how the HIV antibody response develops. HIV vaccine development is now a major focus of her research and she is responsible for performing neutralising antibody assays on human clinical trials conducted in South Africa.
This year she received a new National Research Foundation A-rating. She has supervised 30 PhD and MSc students and has published over 200 papers in peer-reviewed journals, holding a current author H-Index of 51.