Wits launches new PG Diploma in Innovation and Entrepreneurship
- Wits University
Graduates and third year students encouraged to apply now for the new PG Dip to drive business ownership and job creation.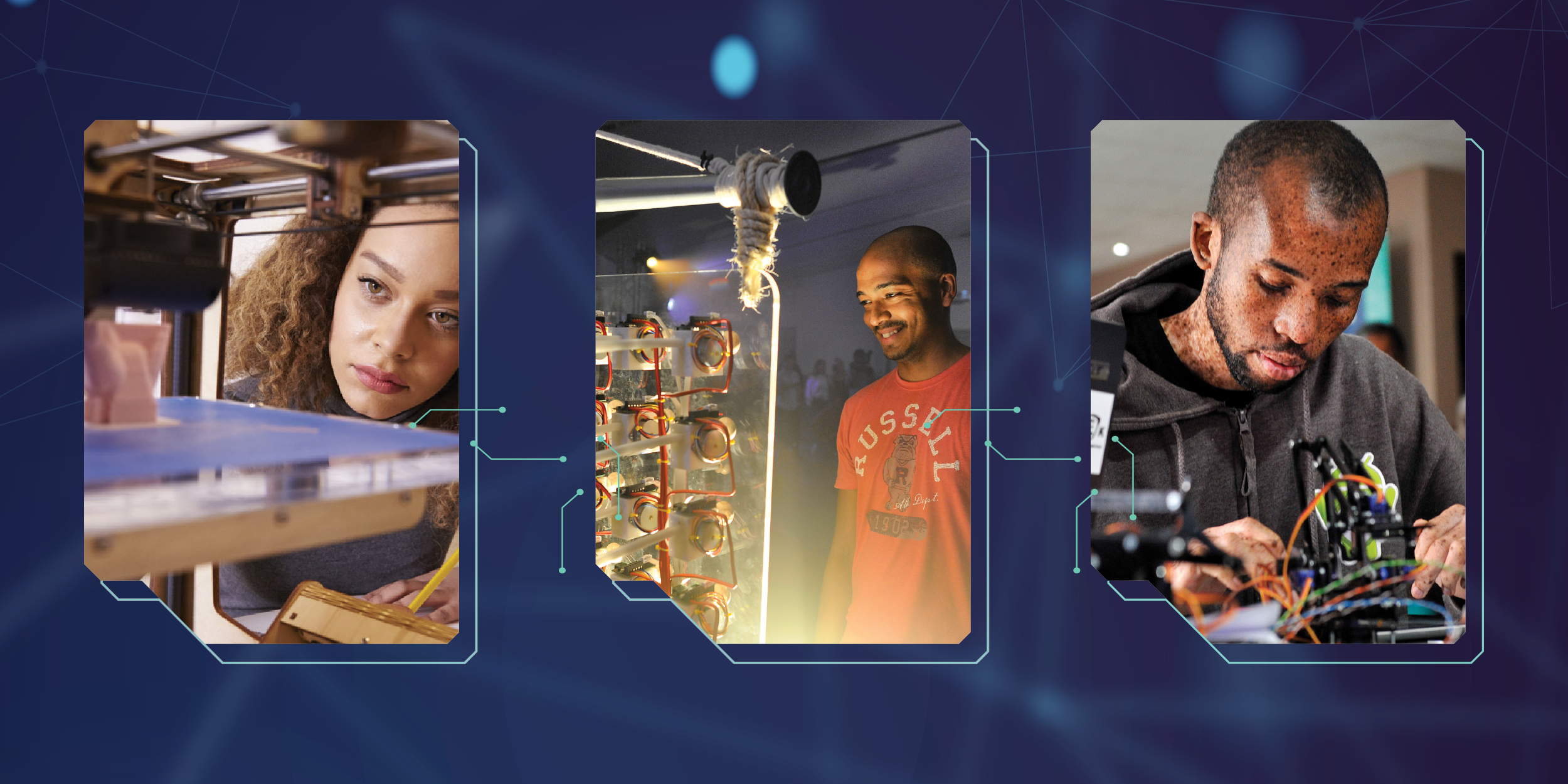 Graduates and third year students in engineering, science and health sciences are encouraged to apply for the new Postgraduate Diploma in Innovation and Entrepreneurship before 30 November 2023. Developed and led by the Wits Innovation Centre, the new diploma aims to bridge the gap between academic research and real-world innovation, with a focus on driving job creation and solutions-driven entrepreneurship.
Traditional academic pursuits, such as publications and patents, are vital but not sufficient in today's rapidly changing world. This is according to Professor Nithaya Chetty, the Dean of the Wits Faculty of Science, and a distinguished physicist who spearheaded the programme together with the Wits Innovation Centre: "South African universities must give attention to both discovery and innovation," says Chetty.
The PGDip in Innovation and Entrepreneurship has been meticulously crafted to draw on the entrepreneurial spirit of young scientists and engineers. Chetty adds: "The outcome of their work should not be a thesis on a shelf to gather dust, but the spark for lighting a fire in them to see their work in practice."
This ambitious initiative will involve all faculties at Wits, inspiring students to explore the potential of their research and understand the journey from science to innovation. Professor Christo Doherty, the course coordinator, emphasises, "We want them to fast-track their ideas and research into forms that are commercially viable or that have significant social impact."
The curriculum is intensive and hands-on, with a year-long research project at its core. Students will have the unique opportunity to develop their ideas under the guidance of an interdisciplinary team of lecturers. The coursework includes essential subjects such as The Basics of Business for Innovators, Innovation and Research Commercialisation, Venture Creation for Innovators, and Design Thinking for Innovation.
But who are the ideal candidates for this pioneering programme?
The 2024 pilot is open to candidates who have completed a minimum of a three-year degree in Engineering, Science, or Health Sciences, both from within and outside the University.
Doherty explains: "We particularly encourage candidates who are planning to study a Masters or PhD in any of these areas, so that they can go into the advanced degree empowered with an understanding of how to commercialise their research. The career opportunities for graduates of this programme are immense. Equipped with the skills and mindset to innovate and create, they are the future entrepreneurs and job creators. They won't just find jobs; they'll make them."
In the year following the 2024 pilot, Wits Innovation Centre intends to expand the programme beyond commercialising research to ensure that it has broader social impact. The Faculty of Humanities and other faculties will be included, making this initiative even more inclusive and impactful.
Chetty concludes: "This is a very exciting new development which will utilise the flexibility of the PGDip qualification to pioneer dynamic new methods of teaching and group learning to fast-track researchers into careers as innovators and entrepreneurs."
The PGDip in Innovation and Entrepreneurship at Wits is not just an academic endeavour; it will be a catalyst for change, innovation, and job creation. This programme is poised to make a significant impact on society, a testament to the Wits Innovation Centre's commitment to fostering innovation and entrepreneurship, not just within its campus but throughout South Africa and beyond."
Applications to study the PGDip in Innovation and Entrepreneurship in 2024 are open until 30 November 2023. Apply here.
Read more about Innovation at Wits and the Wits Innovation Centre.