Provincial bests at Wits
- Wits University
Wits has once again attracted some of the country's top achievers.
Two top provincial achievers, Malamba Nemavhadwe and Ariel Mazabow are to study Actuarial Science at Wits.
Nemavhadwe was the top achiever in Limpopo in 2016 and the best learner in a quintile 2 school. She had a matric aggregate of over 96.5%, the highest of Wits' incoming first years.
Mazabow was Gauteng's top achiever in 2016 and obtained distinctions for all 11 of his subjects.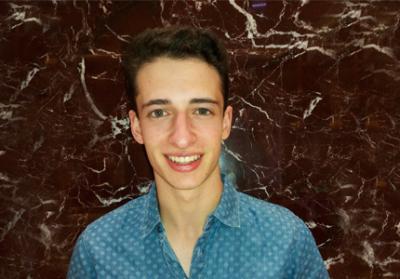 The two have a natural flair for Mathematics and both attained 99% for the subject in matric.
Nemavhadwe says Wits was the obvious choice for her, as the University not only offers her a world-class education, but also a wealth of opportunities for her future.
"I chose to study at Wits University because it is the place where I can find the best lecturers who can impart those skills I will use in my career.
I can also learn to be a leader, and work with diverse people. Due to its geographical position, Wits also presents opportunities in the business world, since it is close to companies like KPMG and PWC," she says.
Nemavhadwe attended Tshivhase Secondary School, a non-paying school in Limpopo, which attained a matric pass rate of 92.3% in 2016.
Obtaining good grades was not her only focus in high school.
She was also involved in extra-mural activities as leader of a peer education group at her school.
The 17-year-old hails from Dzingahe village, just outside Thohoyandou in Limpopo, and is the youngest child of four (she has three older brothers).
Her secret to obtaining exceptional marks was consistent and constant consultation with her teachers and tutors, and most importantly, she says, her faith in God.
Nemavhadwe draws her inspiration from a fellow Witsie, second year student, Mphaphuli Phindulo. Phindulo also attended Tshivhase Secondary School and in 2015 took second place as top achiever in quintile 2 schools.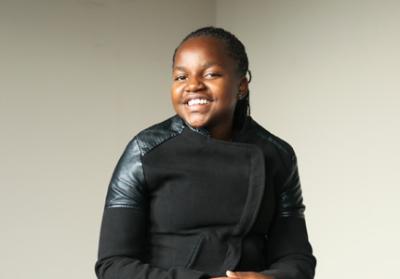 "He mentored me through high school and always encouraged me to unleash what I am good at," she says.
Nemavhadwe is funded by the Allan Gray Orbis Foundation and hopes to use her degree to improve the economy of the country.
"I chose Actuarial Science because there is not much development in the financial sector of our economy, so I want to fill that gap. Since I want to be an entrepreneur, Actuarial Science will enable me to solve problems in business using my mathematical ability."
Mazabow, who completed his matric at Yeshiva Maharsha Boys' High School in Johannesburg, advises matriculants to work hard from day one.
"My message to the matric students of the future is that it is essential that they take their matric year seriously and that they start working from day one so that they are well prepared when it comes to the final exams," he says.