Wits scientists pioneer new HIV drugs, delivery
- Deborah Minors
HIV infection remains pandemic in SA but advances in drug treatment and access, led largely by Wits Faculty of Health Sciences researchers, reduce mortality.
Wits alumni Prof. Ian Sanne and Prof. Francois Venter delivered the 14th Prestigious Research Lecture hosted by the Faculty of Health Sciences at Wits on 29 November 2016.
Sanne is Director of the Clinical HIV Research Unit at Wits and Division Head of the Health Economics and Epidemiology Research Office (HE²RO) at the University. Venter is the Deputy Executive Director of the Wits Reproductive Health and HIV Institute.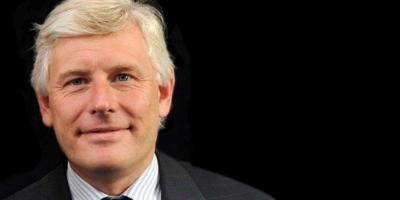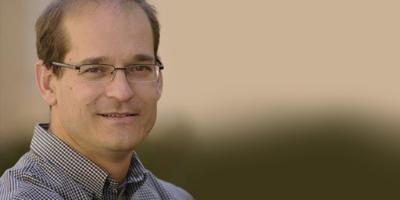 ART a national imperative
"The title 'ART: Do or die' was chosen to reflect an imperative that we as clinicians felt 15 years ago – to roll out treatment. HIV is still the most treatable disease. We still see patients presenting at death's door, starting treatment, having their opportunistic infections diagnosed and treated, and within six months returning to being economically active I think it is one of the most gratifying diseases to treat," says Sanne.
Despite treatment HIV infection persists relentlessly in South Africa. Subsequently a steadily growing portion of the population will require ART. Venter says the context of World AIDS Day is important.
"You've got a mature treatment programme but the HIV problem in SA is still unbelievably high. We've still got between 700 and 1000 new infections per day and even though that's come right down over the past 20 years, it's still catastrophic."
Venter says the South African government will spend US$450 million per year on ART tablets alone.
"That's at unbelievably low prices. A lot of my work now is looking at drugs that are going to halve that cost," says Venter.
Drug developments in treating HIV
Venter is a physician who researches new drugs. Much of his work is about making tablets safer, smaller and cheaper.
"Hopefully by 2020 we'll have a tablet that's smaller than aspirin with almost no side effects – there's no such thing as a drug without side effects."
Their research over the past 15 years has tested just about every ART agent that is registered worldwide in clinical trials.
"Our clinical research sites have been involved since phase 1 to phase 4 clinical trials," says Sanne, who is also the international Vice-Chair of the AIDS Clinical Trial Group, the largest network worldwide funded by the National Institute of Health. In this capacity he is responsible for 25 research sites in 13 countries.
"We've shifted the treatment regimens from the first, inexpensive regimens rolled out in 2004, to the current treatment regimens – first line, second line and third line – provided by the public sector."
First, second and third line regimens refer to treatments provided as patients develop resistance to HIV drugs. HIV is a virus constantly mutating and evolving and thus rendering treatment ineffective – hence the necessity for second or third line treatments.
"We anticipate that there'll be a big shift in treatment regimens within the next three years to replace the current first line regimen. The aim here is to make regimens that are easy to take , once a day, low pill burden, very little toxicity, with robustness to actually prevent drug resistance," says Sanne.
In this regard, Dolutegravir is this new 'wonder drug' which will replace one of the drugs in the current regimen responsible for most of the side effects. Dolutegravir is much more robust and cheaper than the drug it's replacing
"It's got a better toxicity profile, its side effect profile is better. What I think is most exciting is that it's currently unbreakable [patients don't immediately develop resistance if they don't take it for a day]. It's a real step forward," says Sanne.
Health system strengthening through 'ATM' drug dispensing
In tandem with ART must be effective delivery of drugs yet this remains a challenge in both the public and private sector.
"Getting tablets to people in their homes or places where it actually suits them is going to be very important. But the issue is how do you make a health system that's very 'clunky' in delivering those drugs?" says Venter.
New Patient Dispensing Units (PDUs) will soon be launched at two pharmacies in Soweto, one in Diepsloot and one in Alexandra.
"How it works is that you present yourself with your ID, which the PDU reads, links to your records and dispenses your medicine in much the same way as you get cash from an ATM," says Sanne.
In addition to ARVs, the PDUs will dispense a range of other prescription medicines for chronic conditions such as hypertension, diabetes and asthma. This way, people with HIV/AIDS do not feel targeted when they withdraw their medication.
The pharmacies will be open from 6am to 10pm every day to make it easier for working people to access their medication outside of clinic hours. This will contribute to greater medication adherence.
"We hope to have 200 000 patients using the launch units within a short period of time. The roll out of PDUs countrywide will follow," says Sanne.
Wits leads HIV research
Sanne says Wits University has led these and many other advances in HIV treatment. Specifically, clinical research and the fields of epidemiology and health economics particularly have been the three strongest fields at Wits, with Prof. Glenda Gray leading the vaccine area. In pharmacology, Prof. Viness Pillay is researching the reformulation of drugs to long acting agents and other delivery systems. He is taking the first injectable ART agents into clinical trials.