HIV vaccine fundi appointed Assistant Dean in Wits Health Sciences
- Wits Communications
Professor Maria Papathanasopoulos has been appointed Assistant Dean: Research and Postgraduate Affairs in the Faculty of Health Sciences from January 2017.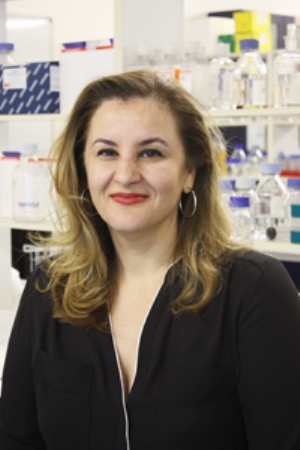 Papathanasopoulos directs the HIV Pathogenesis Research Laboratory in the Department of Molecular Medicine and Haematology at Wits where she also lectures.
Papathanasopoulos is an established scientist who has built an exceptional reputation in the infectious diseases, bioinformatics, and virology fields. She has established world class laboratories that conduct innovative research on HIV-1 drug discovery, and vaccine designs that are recognised at a national, regional and international level.
In the last eight years she has completed research for the South African Strategic Health Innovation Platform, the South African HIV/AIDS Research and Innovation Platform, the National Research Foundation, the International AIDS Vaccine Initiative Innovation Fund, the Carnegie Foundation, the Poliomyelitis Research Foundation and several others.
"As an exceptional academic and ground-breaking scientist Professor Maria Papathanasopoulos will play a key role in driving the Faculty's strategic imperatives to increase research intensity and build the reputation of the Faculty of Health Sciences as one of the world's most prestigious centres," says Professor Martin Veller, Dean of the Faculty of Health Sciences.
Prof. Papathanasopoulos says, "I am honored and humbled to be given the opportunity to provide the leadership and stewardship to educate our future research leaders, undertake cutting-edge research and propose solutions to public health policy questions within an academic community that shares a passion for confronting health disparities in South Africa. I continually strive for excellence and pledge to transform my commitment into actions that lead the Faculty's research and postgraduate portfolio towards meeting the strategic goals of the Faculty of Health Sciences and ensure that we continue as a world leader in both discovery and education."