Thokozani Majozi wins NSTF award
- Wits University
Majozi was one of six Wits academics who were nominated as finalists in their categories.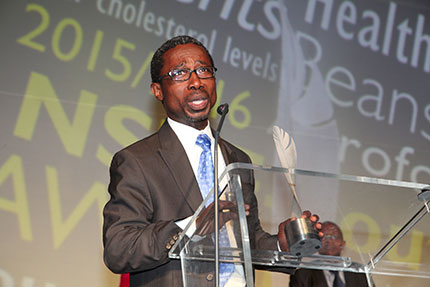 Professor Thokazani Majozi of the School of Chemical and Metallurgical Engineering won the Research of Engineering Capacity Development award at the National Science and Technology Forum (NSTF)-South32 Awards this year.
Majozi, the DST/NRF SARChI Chair in Sustainable Process Engineering, shared the prize with Prof. Sue Harrison, the Director of the Centre for Bioprocess Engineering Research at UCT and Prof. Peter Dunsby, Co-Director of the Astrophysics, Cosmology and Gravity Centre at UCT.
Majozi was honoured for his work on using practical projects for industry as a training ground in engineering and contributing significantly to ready-to-work capacity throughput.
Using novel continuous-time frameworks as a basis, he developed a technique for wastewater minimisation that was adopted by Johnson & Johnson (Pty) Ltd, South Africa, to reduce its effluent by 20%. His work on batch processes has also been applied in design and optimisation of an animal vaccine facility, Deltamune, with significant improvement, and a continuous process integration technique for systems involving membrane and water networks to reduce effluent was also developed and has been applied to an Eskom power station, Kriel, which has resulted in more than 10% savings in freshwater worth almost R5M in cost savings in the first six months.
Majozi was one of six Wits academics who were nominated as finalists in their categories. The others are Prof. Lewis Ashwal of the School of Geosciences, nominated for the Lifetime Award; Prof. Chrissie Rey, professor in Microbiology, nominated for the Special Annual Theme Award for Crop Science and Food Security; Prof. Sally Archibald from the School of Animal, Plant and Environmental Sciences and Dr Melanie McLaren, a research fellow in the School of Physics were both nominated for the Emerging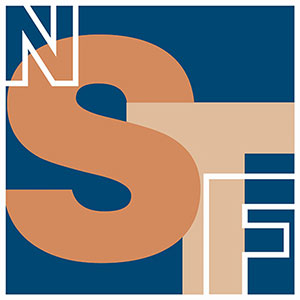 Researchers category, and Professor Beverley Kramer, Assistant Dean: Research and Postgraduate Support, and Professor of Anatomy at the Faculty of Health Sciences was nominated in the Management and related activities category.

The NSTF Awards is the flagship project of the NSTF, the most representative multi-stakeholder non-profit forum in South Africa promoting science and technology through collaborative effort. The awards are a showcase of the research and development capacity of our nation. The outstanding contributions of the Awardees to SET and innovation generate hope for the advancement of our country and the social upliftment of all people in South Africa.
The awards were handed over by Minister of Science and Technology at a gala dinner on Thursday night.