South Africa and Cuba celebrate collaboration
- Wits University
Two countries share 20 years of medical cooperation.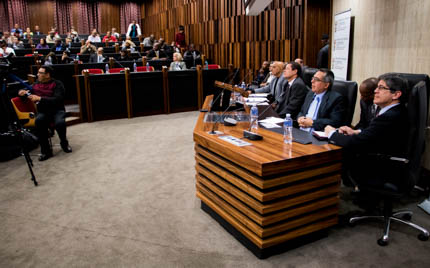 South Africa and Cuba celebrated their 20-year-collaboration in medical training at Wits University by holding a panel discussion on the benefits of the collaboration recently.
The two countries have held a long-standing relationship, and have been working together on the liberation struggle long before their official ties, and Cuba has been assisting the South African liberation movements have been receiving political, financial and military support from before the Rivonia trial.
According to Luwellyn Landers, deputy minister of the Department of International Relations and Cooperation, Cuba and South Africa has had a "cordial and friendly" relationship for decades.
"Cuba ensured apartheid declared crime against humanity, and have fought alongside Angolans and liberation movements for the freedom of the country," he said.
The panel discussion was hosted at Wits University, and included speakers such as Carlos Fernandes de Cossio, the Cuban ambassador to South Africa, and Marcelino Medina Gonzalex, First Deputy Minister of Foreign Affairs of Cuba.
De Cossio said the medical cooperation between Cuba and South Africa started even before the Rivonia trial, through an agreement between former President Nelson Mandela and Fidel Castro, that South African doctors receive training in Cuba.
The first group of doctors from Cuba to serve in South Africa arrived in 1996, and there are currently over 326 Cuban doctors serving in 100 communities in eight provinces in South Africa. This is not the only collaboration between the two countries, as there are 68 engineers and architects working in the housing departments of various provinces, 39 engineers serving in the water and sanitation departments and 38 defence experts in military logistics working in South Africa.
There are also a number of arts and culture programmes, including ballet training programmes in South Africa.
"The cooperation is based on South Africa's need for human resources in specific fields. It had a direct impact on citizens in both countries," said de Cossio. "We should defend the cooperation between the two countries."
South Africa currently has 300 students studying to become doctors in Cuba. 508 students have already qualified and are working as doctors, while another 55 Cuban-trained doctors will graduate at Wits in July.