CMMS short courses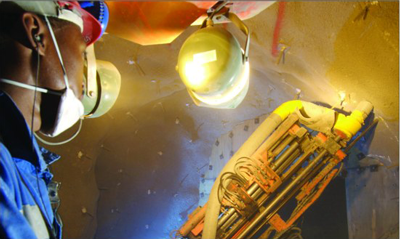 Mechanisation is a feature of almost all South African mining operations, although the degree of mechanisation may differ from mine to mine. Whether considering established mechanised softrock operations, or hard-rock operations where new technology is being introduced, the understanding and effective management of mechanised mining systems is essential to realising the improved safety and productivity that modern equipment promises.
The Centre for Mechanised Mining Systems offers a broad range of courses presenting the latest thinking in terms of developing and managing technology interventions. Topics covered include the fundamentals of mechanised mine design, the planning and management of mechanised operations, organisational issues and advanced mining technologies.
Courses are presented in partnership with the Wits School of Mining Engineering, and the School of Mechanical, Industrial and Aeronautical Engineering. Core lectures are delivered by subjectmatter experts from Wits, industry, or international institutions. These are supplemented with case studies and guest lectures from experienced professionals.
The Centre's courses are characterised by vigorous discussion, engagement and hands-on synthesis. The Centre's five-day courses may be taken stand-alone or, along with a dissertation, form part of an MSc in Engineering. The Centre offers MSc programmes of study specialising in Mechanised Mining Systems, Mine Ventilation, and Bulk Materials Handling. Should you wish to pursue MSc or PhD research and study opportunities for personal professional development, contact the Centre to discuss the requirements and options available to you. The Centre also offers stand-alone three-day courses which deliver focused knowledge on specialised topics. All courses carry ECSA accreditation and CPD points.
For Short Courses schedule
Contact Wits Enterprize
Contact Person: Eunice Sediti
Tel:+27 11 7171188
Email:eunice.sediti@wits.ac.za