Top three from Wits burst into SA student team for World Games
- Tshepiso Mametela
Wits Sport is proud to announce the selection of three of its star student-athletes into the South Africa (SA) students team
The footballing duo of Saluleko Mathonsi and Kurt Pienaar, together Wits Rugby's David Cary, will be the institution's sole flag bearers having nailed down their respective spots in the SA hoard.
With their inclusion, South Africa will look to carry out a successful assignment at the 30th Universiade. The biennial global University sporting extravaganza is scheduled to take place in the Italian city of Naples from July 3 to 14.
Speaking to the three Witsies ahead of the Games, Cary was first to say he could not contain his excitement having, by his own admission, endured a bit of a helter-skelter time on the rugby field recently.
David Cary
Cary, who plays wing/ fullback, said his selection comes as a huge highlight in his budding career, which has seen him previously make Under-19 Currie Cup appearances for the Lions while playing Varsity Cup rugby for Wits.
This year will also see him don the Lions jersey during the Under-21 Currie Cup season. "I went through a few rugby troubles but stuff have been picking up since.
"My excitement was over the moon – I still can't contain the feeling! It is crazy to be chosen for the national team as it will be the first time that I play for a national side."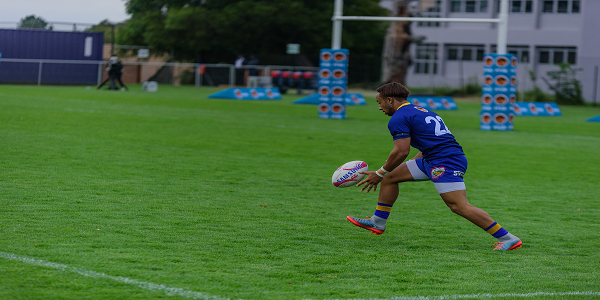 Kurt Pienaar
Pienaar, who is pursuing first-year studies and a novice within the Wits FC ranks, said he could not be a prouder footballer at this early stage in his career.
"To be called up to represent the country at any level is an honour. I'm really proud about that. Looking ahead, I hope this will open up some doors and assist in the realisation of signing a professional contract.
"Being a student-athlete, of course I want to get my degree, however, I envision a pro contract as the main goal from a footballing side."
Saluleko Mathonsi
Mathonsi was equally passive to the news. He described the revelation as special, particularly with having to represent both Wits' and more importantly, the country's course on a global stage. "It just goes to show how good God is.
"For me it is also an apt reward for all the extra work I've been putting in. The extra training, gym sessions and also the extra lessons I've been trying to get from my coaches and teammates.
"I want to go out there and do the best for my country and to just enjoy the experience. From this, I also hope to go a step further in my quest of playing at a higher and more competitive level."