Our boys are back in the Varsity Cup
- Wits University
Wits University rugby team soars to victory in Varsity Shield tournament.
With this superb performance the team has secured automatic qualification for the 2017 Edition of Varsity Cup, guaranteed for the next two years.
In a make-or-break Shield game on Easter Monday, the Witsies thrashed the University of the Western Cape by a massive score of 60 – 13. This followed another huge win on Saturday for Wits coach Hugo van As when his team beat the University of Fort Hare by 64 points to 13.
To end on top of the Shield log and secure a place in the Varsity Cup, the Witsies had to beat rugby legend Chester Williams' UWC team by 39 points and secure a bonus point in the process.
With only eight minutes remaining on Monday at the FNB Stadium in Soweto, Wits captain Warren Gilbert and his team had their work cut out for them. Kwanele Ngema flew across the field in a moment of inspired magic to score a try followed shortly afterwards by another superb converted try from Gilbert which proved decisive.
In the end, the Witsies earned a winning margin of 47 points that was sufficient to end top of the log and ensure automatic Varsity Cup qualification from 2017.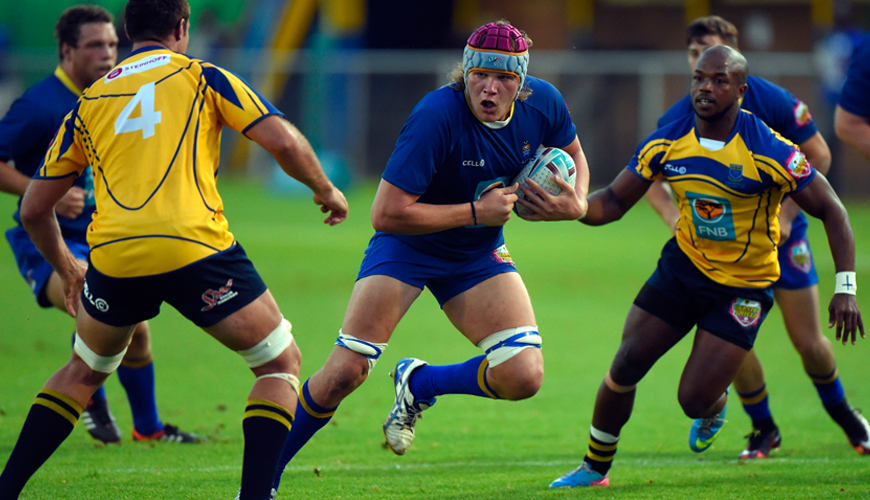 "We are ecstatic that after two tough years for the team, as well as a difficult season in the 2016 Varsity Shield tournament (due to the student protests), the Wits rugby team has performed brilliantly," said Adrian Carter, Director of Wits Sport.
"Our sincere congratulations go out to the coaching staff, management, Alumni (WOBS) and off course, the players. We really have a group of special human beings coaching, leading and mentoring our lads," Carter added.
The Wits team is now preparing for the final match in the Shield tournament; however, this would only serve as a victory lap. Carter says the team is hoping it will be a home final at the Wits Rugby Stadium where the Witsies can then support the champions in full force. (Match details still to be announced.)