Scholarships for TTP graduates
- Refilwe Mabula
BP SA Education Foundation Trust awards scholarships to TTP graduates to study at Wits.
Since its inception in 2006, the Targeting Talent Programme (TTP), has cultivated the talent of over 1000 learners through its programme, in preparation for university.
The TTP is a three-year pre-university enrichment programme that helps learners from disadvantaged backgrounds bridge the gap between high school and university. The programme is made possible by a partnership between Wits and British Petroleum (BP) SA.
Last year the programme, through the BP South Africa Education Foundation Trust, introduced a scholarship to fund learners who had successfully completed the enrichment programme to pursue studies in the fields of Engineering, Science and Commerce at Wits.
A total number of 19 scholarships were awarded last year and 15 students successfully proceeded to their second year of studies this year.
The total number of scholarship recipients for 2016 is 39, including the first and second cohort of students.
During the orientation session for the scholarship recipients held on 10 February 2016, senior students shared their University survival tactics with the new first year students, advising them to be responsible, network, consult with other students and use the resources available to them effectively as well as to manage their time properly to manage the new academic environment and pressures.
Meanwhile, at the welcome event held on the evening of the orientation session, Professor Andrew Crouch, Deputy Vice-Chancellor: Academic encouraged students to conquer the fear of failure which often grips first year students and limits their enjoyment of University.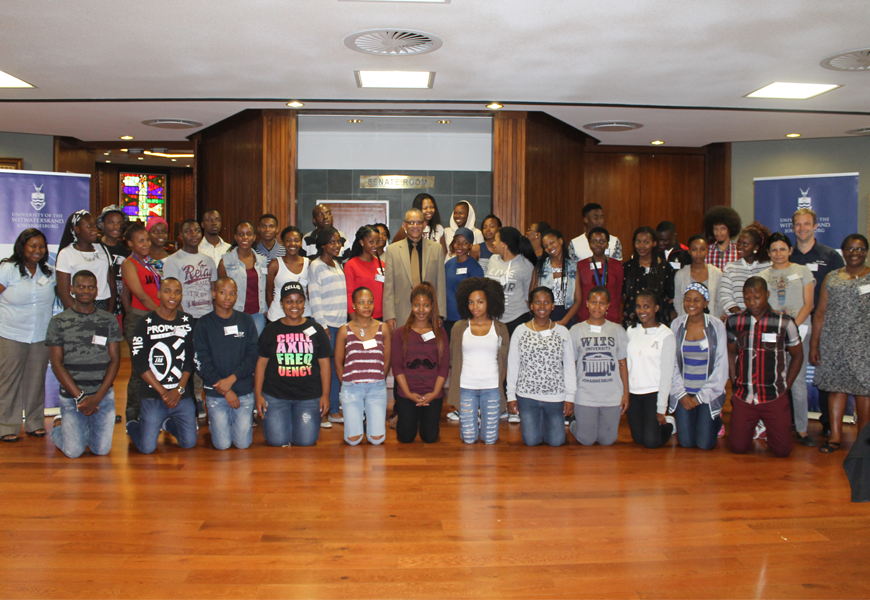 "It is not where you come from, it is how you make use of the opportunities presented to you, and where you are eventually going to end up. This road to success will be littered with challenges and turmoil but persevere."
He also encouraged the students to establish social networks around their academic environment.
"Along the way, make friends, go to your lectures. Grow, and experience what the University has to offer. Not only inside the classroom but outside the classroom too, because I sometimes refer to this experience outside the classroom as a third curriculum," he said.
Yethu Dlamini, the only honours student in the first cohort of the scholarship recipients says that TTP significantly contributed to her life as she was able to dream beyond the boundaries she had set herself.
"I was not that girl who was into a big career. I was going to finish high school, get a job at a supermarket and get married-that was going to be my life. But when you get here you see people who are ambitious and that rubs off on you. For me that is what made TTP what it is today. They helped me to have ambition and to think bigger than where I was from - a small town."
Thato Rachamose, a second year Actuarial Science student says that the programme helped him understand his personality traits much better, through numerous interactions with diverse groups of people.
The welcome event was attended by scholarship recipients, members of the Student Equity and Talent Management Unit, members of the faculties of Science, Commerce and Engineering and representatives from the BP South Africa Education Foundation Trust.